Junior wing Landers Nolley on the high major track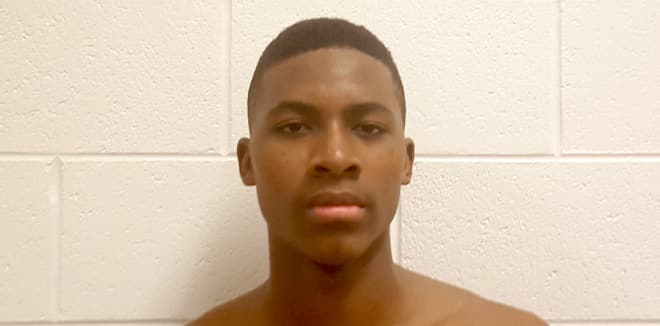 Three-star small forward Landers Nolley moved from Chicago to the Atlanta area and Fairburn (Ga.) Langston Hughes over the summer. The move has paid off for as he's having a terrific junior year and landing scholarship offers left and right.
Most recently, he went for 35 points in a double overtime win at Alexander (Ga.). During Thanksgiving weekend, he dropped 38 points in front of Georgia Tech's Josh Pastner and Auburn's Bruce Pearl along with several other coaches. He's also hit the 50-point mark once this year, which shouldn't come as a surprise given his ability to shoot the ball from three-point range.
Offers are now in from Auburn, Florida State, Georgia, Georgia Tech, Northwestern, Saint Louis and USC. He visited Georgia on Sunday and has a visit coming up to Georgia Tech.
IN HIS OWN WORDS
Nolley talked about his recent offers and what stands out about each school.
Auburn: "They said I could step in and be a knockdown shooter for them right away. I love Coach Pearl. He's got a lot of energy."
Florida State: "I love CY [assistant coach Charlton Young]. Their playing style is very fast and I could fit right in like Malik Beasley or Dwayne Bacon."
Georgia: "They talked to me about how they are big on guard game and they said I could make an impact immediately if I go there."
Georgia Tech: "That's a nice place. They have a good atmosphere around their program. They have talked about how I could make an impact as a big guard."
Northwestern: "I love their program and the coaches there. I like the stuff they have off campus like the football games."
WHAT'S NEXT?
Nolley said he'll be making the short drive over to Georgia Tech in a couple weeks when the Yellow Jackets take on Georgia. He also hopes to see some of the other schools that have offered as well as schools like Alabama and Florida who are now showing interest. He won't be making a decision until sometime next year.
RIVALS' REACTION
Right now, Nolley says Florida State, Georgia and Georgia Tech stand out to him. Florida State was the first school in the southeast to put a scholarship offer on the table and assistant coach Charlton Young has a strong history of snagging players out of Georgia. Georgia was the first school to get him on campus this year and made a strong impression despite losing to Marquette in his presence. Georgia Tech will get the next shot at having him on campus and he will be a major priority for the Yellow Jackets going forward as Josh Pastner looks to lock down metro Atlanta.