Junior power forward Ian Steere looking for breakout summer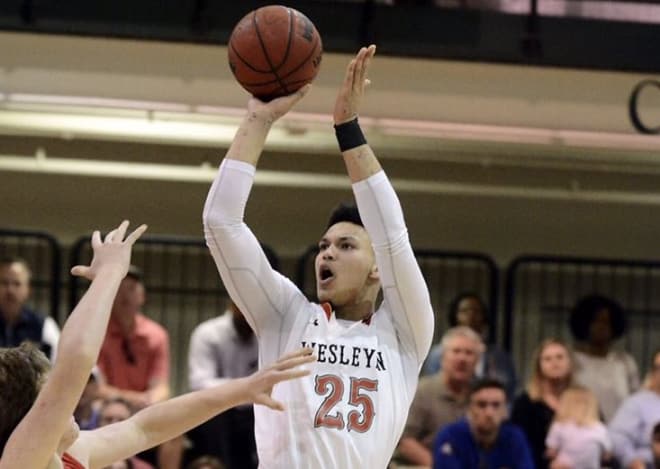 During the final two weekends of April, college coaches will be able to watch players from all over the country with their grassroots teams. Three-star junior power forward Ian Steere is hoping to take advantage and is looking for a breakout spring and summer with Team Charlotte on the Under Armour circuit.
A well built big man with some touch, Steere recently added offers from Tennessee and Creighton to go with several mid major offers. Additionally, South Carolina, Maryland, Kansas State, Clemson, Louisville, Wichita State and several others are showing new interest.
Steere says coaches like what he brings to the table.

"My athleticism, strength, my speed and agility for my height and size," said Steere when asked what coaches like about his game. "(I have) post up and face up game, defense, rebounding and mid range."
While Steere's size and physical capabilities give him an advantage, he's not satisfied with where his game is and has some areas that he's focusing on.
"My full court ball handling," said Steere. "I have been working on guarding perimeter players more, learning when to block shots and when to just wall up and not rushing just letting the game come to me."
As he eyes what he hopes will be a breakout run on the grassroots circuit, Steere says that he's in no hurry to make a decision and that he's wide open in his recruitment.
"I don't have a top five yet," said Steere. "I'm weighing all options at this point and I'm not cutting anyone out right now.

"Hopefully (I'll decide) sometime before my senior season. The most important things I look for in a school is, do they need me, the academics, my relationship with the coaches, and the best overall chance for me to succeed at that program."