Jaxson Hayes schedules four visits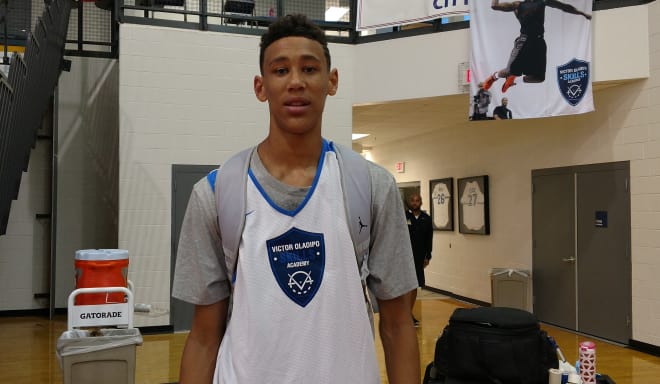 Jaxson Hayes is another breakout performer from the July evaluation periods that has asserted his standing as a national, high-major prospect. A 6-foot-10 center that has grown close to six inches within the past two years, Hayes has set his first two official visit dates and two others trips that he will come in the unofficial variety.
Born in Norman, Oklahoma before moving to Cincinnati, Ohio, Hayes does not lack in the bloodlines category as his father, Jonathan Hayes, is the tight ends coach for the Cincinnati Bengals of the NFL. Thanks to his upbringing in both the south and the in the Midwest, programs from across the nation have been gained traction with the mobile and high upside senior.
A good athlete that has an ever-improving jump shot but it at his best around the basket where he is an excellent finisher, rebounder and shot blocker, Xavier, Purdue, Butler and Ohio State have already hosted Hayes this month.
Things will pick up on the visit front within the weeks ahead.
· Dayton: August 26 (unofficial)
· Illinois: September 3 (unofficial)
· Texas: September 8 (official)
· Xavier: September 16 (official)
A fall commitment is likely which would then lead to an early signing in November.