Jackson Swanigan shine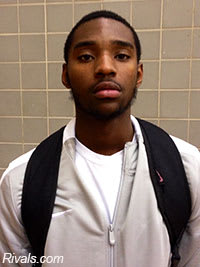 LEXINGTON, Kent. -- A first year event, the Bluegrass Showcase brought a wealth of talent to the campus of Dunbar High in Lexington. Class of 2016's No. 3 player Josh Jackson and five-star senior big man Caleb Swanigan both lived up to their lofty status while senior point guard Traci Carter looked strong.
Jackson thriving in new surroundings
For his junior season, 6-foot-7 wing
Josh Jackson
made the huge decision to leave his home in Detroit to attend Napa (Calif.) Justin Siena and play for Prolific Prep. On Saturday, the move sure looked to be paying off for the No. 3 ranked player in the class of 2016 as he led Prolific to a 65-60 win over Arlington (Fla.) Country Day.
Jackson came out and set the tone early. The first time he touched the ball he rose in the lane and punched home a violent one handed dunk on ACD's 6-foot-10 center. Probably the most explosive athlete in his class, Jackson was engaged early playing at full speed on both ends.
As usual, Jackson was totally unstoppable in transition. When he gets into the open court defenders are pretty much left hoping he makes a mistake or they get a call from the refs because they aren't going to stop him from getting where he wants to go. While Jackson relentlessly attacks the rim in transition, he doesn't do so selfishly. He is a terrific passer who uses his size to his advantage to find creases through or over the defense while on the fly.
While he set the tone early, Jackson did float offensively at times during the middle part of the game. The constant, though, was his outstanding defense. In terms of recent high school wings, Jackson is in the same class
Andrew Wiggins
was at the same stage. He used his superior length and quickness to play tight on-the-ball defense, deflect passes and sneak over on help defense for blocks or to poke the ball away.
Once crunch time came in the back-and-forth affair, Jackson came to life again on the offensive end. He got loose for a big transition slam and then stepped confidently into a three-pointer to end ACD's hopes.
For the time being, Jackson says that he is not at all worried about the recruiting process and that he has no favorites and won't get serious about schools for a while. Prolific coach Jeremy Russotti mentioned to Rivals.com that
Kentucky
,
Kansas
,
Arizona
,
Auburn
and
Louisville
were among the many that have indicated they would love to have action.
Jackson -- who finished with 20 points and 11 rebounds -- did say that the move from Detroit to wine country has been a beneficial one for him.
"It was a change of scenery for me but it hasn't been a hard adjustment," Jackson told Rivals.com. "I've had an easy time adjusting. It's nice and quiet. (In) Napa, everything is spread out.
"I think I'm getting better at shooting, getting stronger and making the right decision at the right time."
Swanigan has monster day
The No. 16 player in the class of 2015, power forward
Caleb Swanigan
of Ft. Wayne (Ind.) Homestead was all of that and more on Saturday. While leading his team to a relatively easy 83-67 win over a good Memphis (Tenn.) White Station team, Swanigan was absolutely dominant.
What exactly constitutes absolutely dominant? How about 39 points and 21 rebounds while making 12 of 15 shots from the field?
One of the strongest players in the country, Swanigan got and held position at will in the low post. Once he caught the ball, he scored on an assortment of spins, jumpers and power moves to the rim. Each time he takes the floor, Swanigan looks to be expanding his already impressive skill set. He showed that he's becoming more comfortable facing and making jumpers, which will make him a load in pick-and-roll situations because he can pop or roll to the bucket for a score.
On the recruiting front, Swanigan said that he hasn't yet set a timetable for making a decision between the likes of Arizona, Kentucky -- both schools he has seen recently --
Purdue
,
California
, Louisville,
Michigan State
and many others. He is, however, planning to get back out West soon.
"Next up, I'm going to visit Cal," Swanigan told Rivals.com. "I don't know the date yet, but I'm going there next."
Carter back to form
One of the players who will be getting the longest of looks from college staffs this winter is point guard
Traci Carter
. A senior point guard at Burlington (N.J.) Life Center who missed the spring and summer evaluation periods, Carter looks to be as good an available point guard prospect as there is in the senior class.
Strong and quick, Carter is a playmaker off the dribble who doesn't back down to anybody. At times during his team's loss to Dallas (Texas) Prime Prep, Carter's decision-making and shot selection was a bit questionable, but it is hard not to love the aggressive and confident way he plays his position.
A very capable pull-up jump shooter, Carter is also built to absorb and finish through contact on drives into the lane. He also proved a willing defender and looked pretty good for a guy just getting back to 100 percent.
"Slowly but surely I'm getting back," said Carter. "Getting back into game shape has been the hardest part. I actually only got cleared about a month ago.
"I think I'm playing good but there's always more things that you could bring to the game."
Fresh off a tough loss and 15-point effort, Carter warned that he might be forgetting some of the schools who have reached out recently and mentioned that Louisville (who he planned to visit on Sunday), St. John's,
Memphis
, Cal, Providence,
Florida State
and Manhattan are among the programs showing interest.
A probable member of the final Rivals150 for 2015, Carter should only see more programs looking to get involved.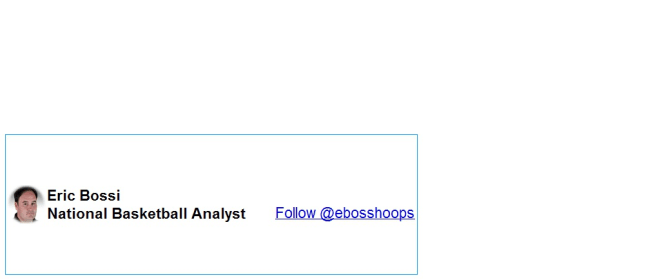 Click
Here
to view this Link.