Jackson remains No. 1 for 2016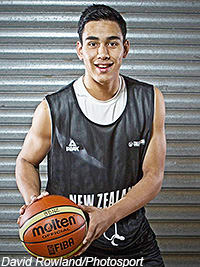 Jackson is a big-time athlete with an uncanny ability to make plays happen in the open floor. While he still needs to improve the consistency of his jump shot, Jackson is remarkably productive across the board. He scores, he rebounds, he is an elite defender and he shares the ball. What's most scary is that he still seems to be just scratching at the surface of his vast potential.
Including Frank Jackson, there are a total of eight newly minted five-star prospects in the updated Rivals150 for the class of 2016.
A total of 16 prospects make their debut in the Rivals150 this time around. Of those prospects, six of them enter the rankings as four-star recruits.
In total, 22 players made what would be considered major climbs in the rankings by climbing 20 or more spots since the last full update to the 2016 Rivals150 in early spring. Of those 22, an impressive 10 of them were point guards.
Formerly the No. 1 player in the class of 2016, the seven-foot Maker announced during the winter that he would move to the class of 2015. As a 2015 prospect, he finished No. 9 in the final Rivals150. However, he has decided to move back to the class of 2016. In the past, Rivals has not re-ranked prospects who were already included in the final ranking of another class and sticking by that standard, Maker is viewed as a non-ranked five-star prospect in 2016.
Also switching classes is Rowan. Previously ranked No. 43 in the class of 2016, Rowan has announced that he will finish up his coursework early and head to college as a member of the class of 2015. Similar to Maker but in reverse order, Rivals has not previously moved players who move up a year into final rankings that have already been completed, so Rowan will be considered a non-ranked four-star prospect in the class of 2015.
Not so long ago, changes of graduating class after final rankings were infrequent. However, with more and more players being initially classified in one class but electing to finish in another (often times because they are forgoing a year of prep school that they had planned to take before college), Rivals will examine the policy of not changing final rankings moving forward.