Iona Prep junior Wills garnering plenty of interest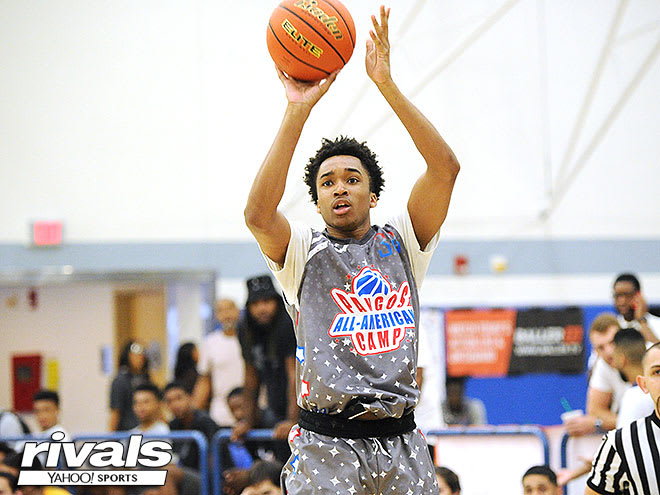 Iona Prep has always been hot spot for college coaches to go hunting for players, and that won't change in the 2019 class. Four-star shooting guard Bryce Wills already holds over 20 scholarship offers from programs literally all over the country. Wills, the No. 52 overall prospect in the 2019 class, said Villanova, Arizona, California, UConn and Stanford are the schools that have been by the school to see him. In recent months, he's taken trips to Villanova and UConn.
IN HIS OWN WORDS
Wills talked about his visits to Villanova and UConn as well as his interest in other programs involved with him already.
Villanova: "It was good visiting there. It was a fun experience. I like their staff a lot. I'm actually planning to visit again soon, but I don't know when yet."
UConn: "I visited there right after school started. It was a good visit. I saw the campus and all the facilities and talked to the coaches. It's a nice coaching staff. I like them a lot."
Stanford: "I know one of my teammates, Cormac Ryan, is going there. They have a lot of guards in their program and they are on the come-up. They aren't there yet, but they believe they will get there if they get some more good recruits like myself the next couple years."
California: "They are sort of in a rebuilding mode. They have lost some players to the NBA Draft that could still be in their program, like Ivan Rabb and Jaylen Brown."
Arizona: "They are in a little bit of a tough spot with the whole investigation, but they are still preseason No. 1, so they should be pretty good this year. They still have good recruits this year in Shareef O'Neal and Brandon Williams."
On the college basketball scandal: "Everything right now is still assumptions. Nobody has been proven guilty. Right now, I know about it of course, but I'm not paying too much attention to it. I'm just focusing on myself. If a school is innocent, I'll still consider them. If not, I'll have to reconsider that school. When it first came out, it was a hot topic. All the other recruits were talking about it. But now, it's kind of died down."
RIVALS' REACTION
Wills said he's trying to stay focused on his junior season and hasn't spent a whole lot of time thinking about the recruiting process yet. With that being said, it's always telling where a kid decides to visit. Villanova getting him on campus already with a return visit in the works has to be a good sign for Jay Wright's crew. The same goes for Kevin Ollie at UConn. Getting the elite scoring guard on campus is a good sign, but Wills insists he's nowhere near trimming his list or making a decision.