Introducing sophomore guard Jaquan Harris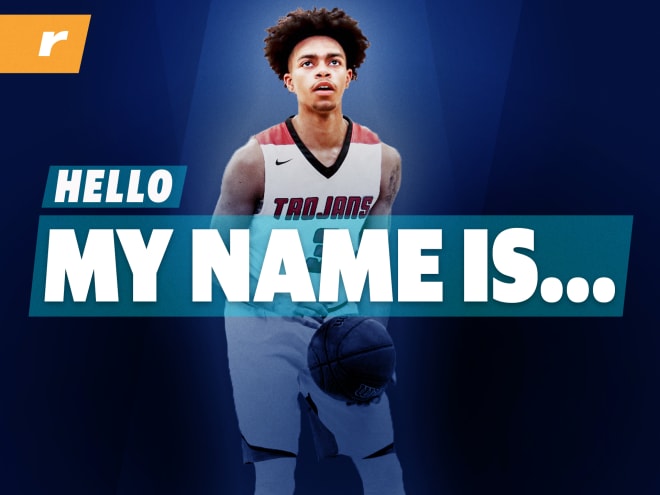 In the coming weeks, we will be looking at several under-the-radar prospects that were primed to use the travel circuit to boost their recruiting stock this summer. Now, with grassroots basketball on hold as a result of the coronavirus pandemic, these prospects may not get the exposure in the coming months as they would have otherwise.
Today, we take a look at Jaquan Harris.
WHO IS HE?
Harris is a 6-foot-4 lead guard that can play a variety of roles along the perimeter. The product out of New Brunswick, New Jersey, completed his freshman season at The Patrick School, before moving onto St. Thomas Aquinas for his sophomore campaign.
This past winter, Harris emerged as a high-major prospect in the backcourt. He averaged close to 16 points, six assists, four rebounds and three steals per game. Slated to run with the New York Jayhawks this summer, his travel coach, Jay David, assessed what all Harris brings to the floor.
"For a lead guard, he has great size and athleticism. He has a high-level jumper, skillset and leadership abilities for just a sophomore," David said. "He has two more years to develop and build on his already high skillset which will improve in time. His body and athleticism are already built like a college player."
RECRUITING SNAPSHOT
WHY I LIKE HIM
Harris brings tremendous size onto the ball which allows for him to be used in a multitude of lineups. He has a quick first step off the attack, wiggle to his game on the breakdown, can finish with either hand at the basket and possesses an accurate and confident perimeter jumper.
Speaking of which, his shot comes in the high-arching variety but with his feet set and thanks to his consistent mechanics on each attempt, can hit at a solid rate whenever space and time is allotted. Thanks to his ability to hit off of the spot-up and even on off-balanced looks, he can be moved off the ball and allow for smaller guards to be placed onto the floor alongside him.
While most high school prospects begin their games on the offensive end, Harris is just as valuable on the defensive side of the floor. He has good length but even better lateral abilities that he uses in walling off his opposition on the perimeter, oftentimes denying driving lane to others three or four inches shorter than him. He is good at reading the passing lanes and turns his solid defense into easy offense.
A promising two-way guard that thinks the game, is a more than solid athlete and can play a variety of roles in the backcourt, the future is bright for Harris. Already a high-major target, he looks the part of a Rivals150 prospect and should be heavily recruited from this day forward.