Intro: Wing Cam'Ron Fletcher has huge potential in 2020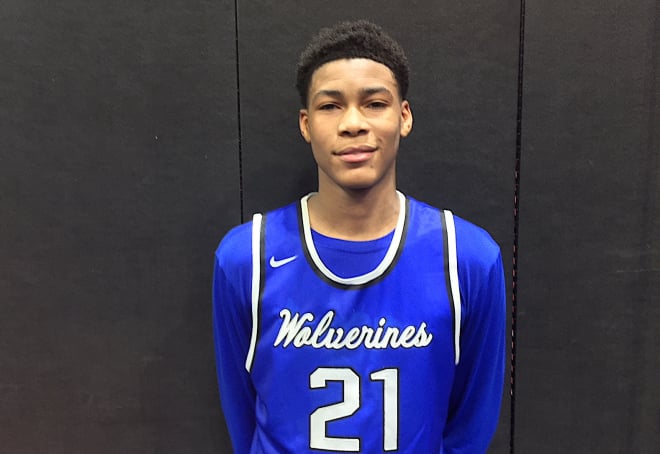 The city of St. Louis does big time wing prospects well and four-star sophomore Cam'Ron Fletcher is hoping to eventually follow in the footsteps of some of the city's best.
In the past, the city has produced NBA players like Larry Hughes, Bradley Beal, Ben McLemore and most recently Jayson Tatum. Fletcher who attends powerhouse St. Louis (Mo.) Vashon knows all about those guys, but at this time he's more focused on making sure that Vashon stays a dominant program than he is trying to measure up to some of the city's most legendary players.

"It's real important for me to represent Vashon and St. Louis," said Fletcher. "We have a tradition and I want to keep it going."

Fletcher has earned early offers from Kansas State, Missouri State and Saint Louis as well as recent interest from Illinois, Kansas, Missouri and Purdue among others. They like his length, athleticism and potential as an all-around player.

"I'm a good all-around player," said Fletcher when asked what college programs like about his game. "I play hard, I rebound and I take it serious on defense.
"I'm working on being more aggressive, finishing at the basket more and getting stronger with my left hand."
Because he's so early in his recruitment and development as a player, Fletcher — who plays for Ramey-Jets United in the summer — said that he doesn't know very much about the programs recruiting him and that he's not yet taken a deep dive into what he'll look at when making his choice. Some of the basics do stand out, though.

"I'm going to look at the academics,"said Fletcher. "I'm also going to look some at playing style, some things like that."