Five-star Matthew Hurt has big-time options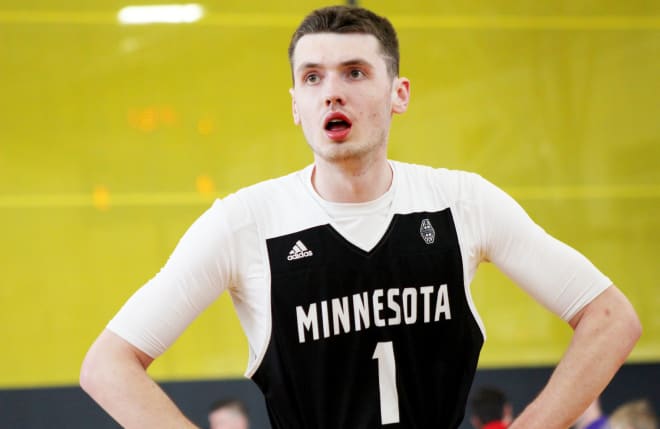 One of the top five players in the class of 2019, Matthew Hurt has been hearing from the elite programs.
The 6-foot-9 forward from Rochester (Minn.) John Marshall ranks No. 5 overall and is a skilled scorer with an inside-out game. The likes of Duke, Indiana, Kansas, Kentucky, Memphis, Minnesota (where his older brother Michael Hurt plays) and UCLA were among the schools to come through and see Hurt during the winter and early spring.
Now, he's hitting the grassroots circuit with his summer team D1 Minnesota with an eye toward cutting things down at the end of the summer.

IN HIS OWN WORDS
Hurt hosted most of the schools on his list for an in-home visit.

On in-home visits: "It's to hang out and really have a great conversation and hear more about their program that I might not know. They all do kind of the same thing and just talk and have normal conversation. It was fun, though."
Minnesota: "I don't think there's any pressure to stay home. They know I'm not going to make my recruiting too fast and that I'm taking it step by step and day by day."
Kansas: "You know they are a great program, all of these programs are great really. I think they have a pretty good usage of a big guard. Look at Josh Jackson, Kelly Oubre and Andrew Wiggins, those type of players."
Duke: "They just want me to be myself, really. They want me to come in and make an impact right away using my strengths and just trying to be an inside-out player."
Kentucky "They are always taking about how their (NBA) players come back for the summer and they say that they got better during their year at Kentucky."
North Carolina: "They wanted me to look at Luke Maye highlights because that's how they would use me. Play me inside and out, but how they've used Luke Maye is how they see me."
WHAT'S NEXT?
Hurt told Rivals.com that he's focused on finishing out the grassroots circuit before he'll make any cuts to his list. He would like to decide in the fall if he can.
Hurt isn't saying much about his recruitment or leaders. But, after spending a few weeks on the road and asking around about what people think is going on with Hurt, a few patterns developed. Many feel that Hurt is likely to leave his home state and speculation is that if there is an early leader, it may be Kansas.