How things stand with the nine uncommitted Rivals150 PGs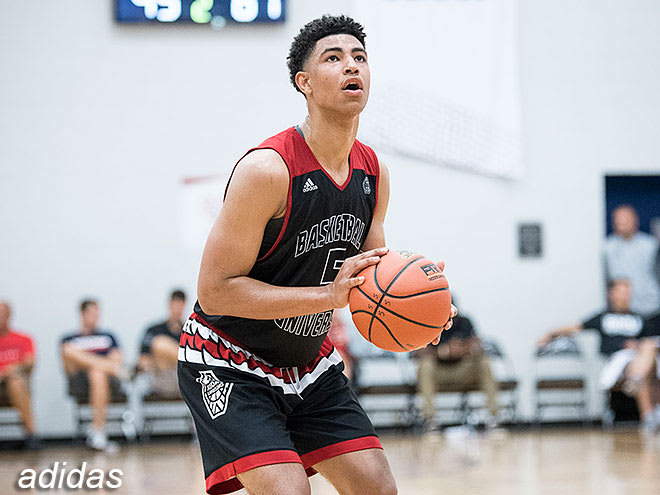 Contenders: Kansas, Kentucky, Texas, Marquette
Favorite: Kansas
Chances of Early Signing: 50 percent
While more of a scoring guard that can evolve into a primary guard option, Grimes has led a blueblood recruitment for the past year. The 6-foot-4 standout sports a much improved skillset and a solid feel for the game. Kansas remains the favorite, though the other finalists should not be discounted.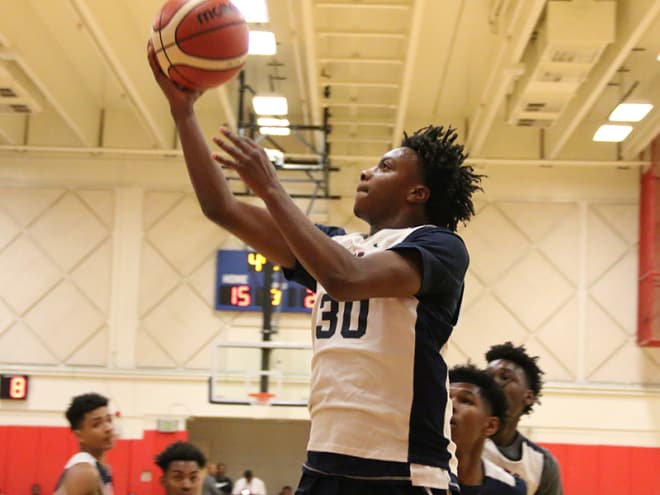 Contenders: Vanderbilt, Indiana, Kentucky, UCLA
Favorite: Vanderbilt
Chances of Early Signing: 70 percent
The top pure point guard still on the board, Garland is a bit closer to a college decision as he has already visited three schools and will finish off his visit tour this weekend as he heads to UCLA. Duke was the heavy favorite during the spring and summer months but with the Blue Devils further prioritizing Zion Williamson and R.J. Barrett, the recruitment of Garland is shaping up to be a battle between Vanderbilt and Indiana, with Kentucky as the dark horse. The idea of playing alongside five-star scoring guard Romeo Langford could help either Indiana or Vanderbilt as both programs have hosted the duo during the same weekend.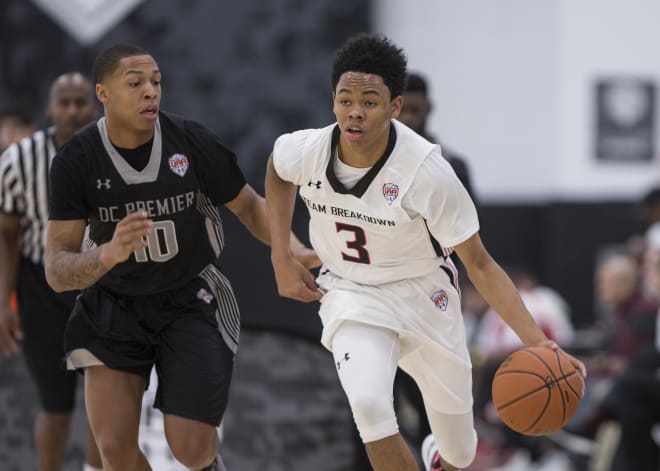 Contenders: Florida, UCLA, Alabama, South Carolina, SMU, Florida State
Favorite: Florida
Chances of Early Signing: 10 percent
More of a combo guard, Simons has shown that he can play both on and off the ball and produce accordingly. Much of his recruitment has been kept close to vest ever since he backed off of his commitment to Louisville a month ago. UCLA was recently in earlier this week, but Alabama currently remains the lone program to officially offer. Florida had gained major traction before receiving two guard commits. Simons' recruitment might not really heat up until the winter and spring once programs lose early departures for the NBA.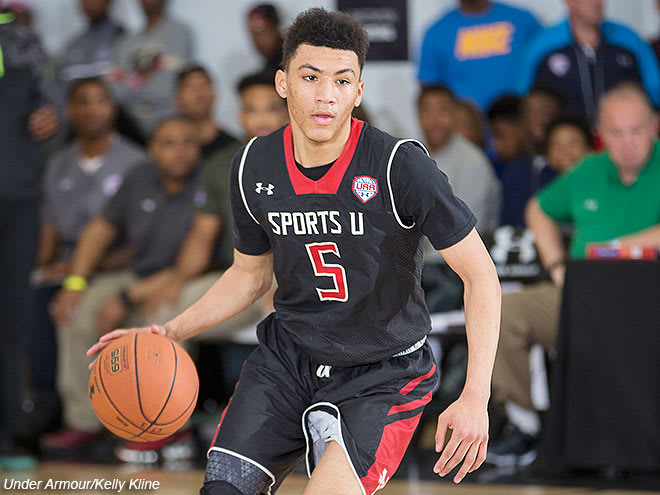 Contenders: TBD
Favorite: Villanova
Chances of Early Signing: 10 percent
Just like Simons, Quinerly is now back on the table as the one-time Arizona commit re-opened his recruitment and is back on the market. There has been some debate as to whether Quinerly will be eligible as he was listed in the FBI findings. If things are cleared up, look for a handful of the programs that were originally involved for him to begin their recruitment of him again. Villanova is one to watch, but Oregon could be a dark horse.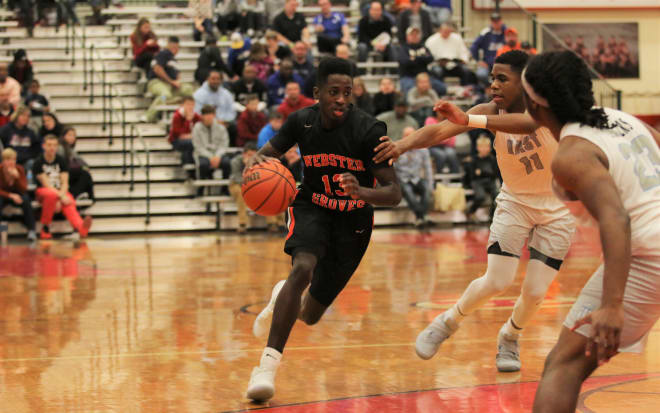 Contenders: Texas, Missouri, Villanova, Marquette, Ohio State, Purdue, Wichita State, Texas A&M, Oklahoma State
Favorites: Texas, Missouri and Ohio State
Chances of Early Signing: 20 percent
Ramey, a former Louisville pledge, has been receiving a lot of attention over the past few weeks. Texas, Ohio State, Missouri, Villanova and Marquette are just a few of the programs involved with the top-50 guard. He is not expected to make a commitment in the foreseeable future, which should allow some of the newer staffs at Ohio State and Mizzou to make more of an impression during the season.
Contenders: Gonzaga, Oregon, Georgia
Favorite: Oregon
Chances of Early Signing: 90 percent
He has become known for his scoring binges but within the past calendar year, Richardson has improved as a point guard. The slender but quick and skilled lefty recently cut his list to Oregon, Gonzaga and Georgia. The Ducks have had the most talk recently but could Richardson say no to the hometown Bulldogs program?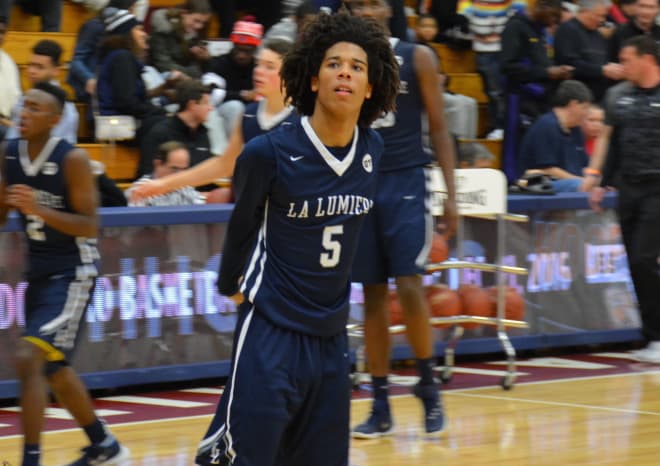 Contenders: Purdue, DePaul, Maryland, UNLV, New Mexico
Favorite: Purdue
Chances of Early Signing: 65 percent
Campbell, a one-time DePaul commit, is an elite facilitator and playmaker. UNLV, Missouri and New Mexico were a few of the programs involved early on in his recruitment. Maryland was set to host Campbell for an official two weeks ago before the Terrapins landed the commitment of Eric Ayala. Purdue, a school that hosted him last weekend, is in the driver's seat, though DePaul remains in the mix as well.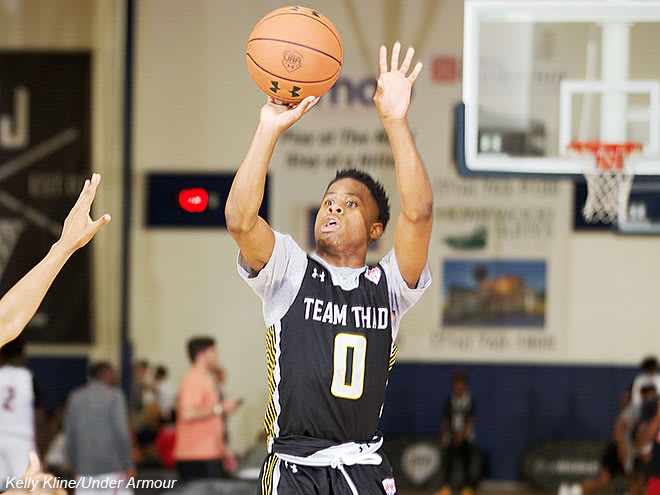 Contenders: Iowa State, Memphis, Colorado State
Favorite: Iowa State
Chances of Early Signing: 50 percent
Harris remains on the board. Following official visits to Iowa State, Memphis and Colorado State, the thought was that the four-star guard would commit shortly thereafter. That has not been the case, but it does seem as if Harris' recruitment is coming to a close.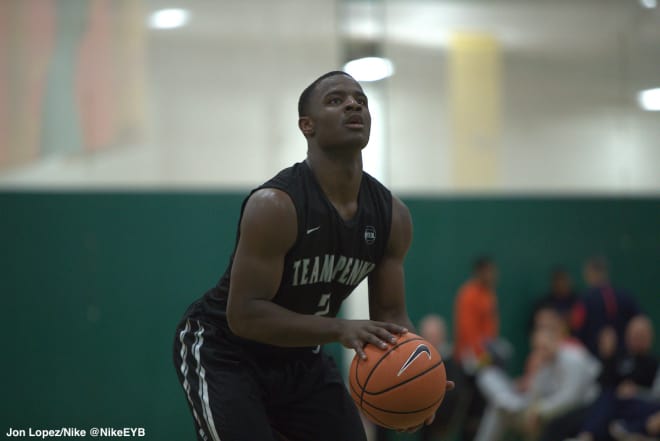 Contenders: Memphis, Ole Miss, Wichita State, Missouri
Favorite: Wichita State
Chances of Early Signing: 60 percent
Getting information about Lomax's recruitment has been difficult. Wichita State has remained a favorite for the tough and gritty guard, and Ole Miss has remained heavily in the mix as well. Missouri and Memphis have continued to keep tabs but getting an idea of when a commitment might come remains a guessing game.