Hoosiers hold at No. 1 in team recruiting rankings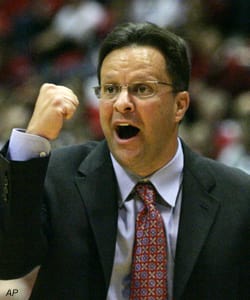 November's early signing period is just a few months away. With seniors making official visits each weekend, the pool of available 2012 prospects continues to shrink as schools across the country look to bolster their recruiting classes. Because of that, it's time to update the team recruiting rankings for the senior class.
Looking at things from a conference standpoint, there are a total of seven conferences represented. While the landscape of conferences looks to be pretty unstable, the Big Ten (Indiana, Michigan, Michigan State, Purdue), ACC (North Carolina, Florida State, Virginia, Maryland) and Big East (Providence, Pitt, Villanova, St. John's) share honors for most teams in the top 20 with four each. The SEC (Florida, Mississippi State) and Big 12 (Baylor, Texas) are the other multi-program conferences while the Atlantic 10 (Xavier) and Mountain West (UNLV) each have one representative amongst the nation's top 20 early recruiting classes.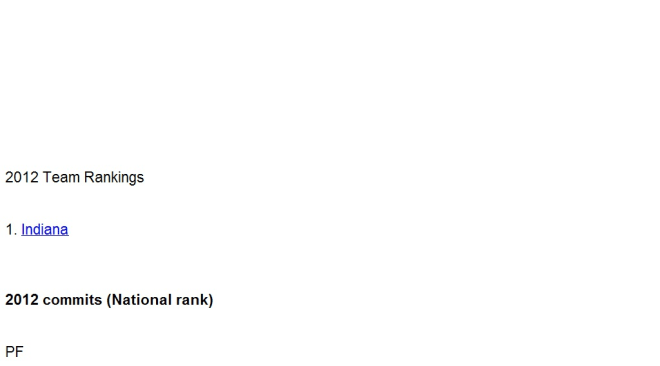 [rl]