Highly sought-after Douglas may wait until spring to sign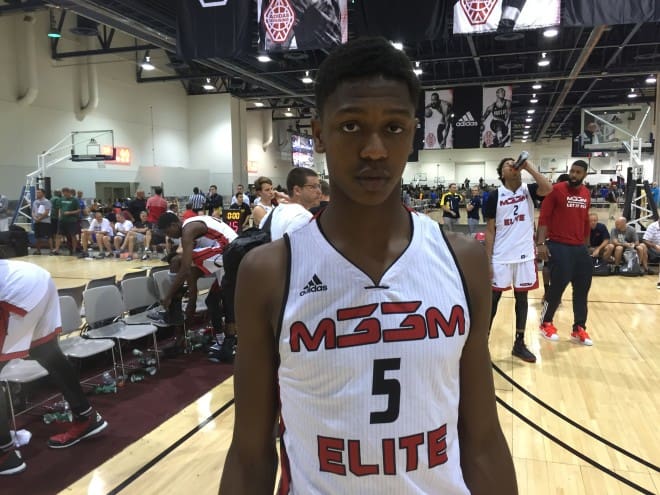 In recent weeks, William Douglas has become a popular man with college coaches. New schools come into the picture almost every day for the Rivals150 shooting guard. Most recently, Missouri, Notre Dame and Vanderbilt have jumped into the mix.
Douglas has already taken unofficial visits to Memphis, Ole Miss, SMU and TCU. He plans to get back to Ole Miss and SMU for official visits and hopes to see LSU and Michigan as well.
IN HIS OWN WORDS: Douglas broke down his interest in the schools recruiting him.
Ole Miss: "I like it. It's a lot more surprising than I thought it would be. They are more up-to-date than people think. The new arena is really nice. I've been there for a few games and I was there on opening night."
SMU: "They have a really nice campus. It's a southern campus where you just get a good feel. It's nice weather and I liked the way everything looked. I talked to Coach (Tim) Jankovich a good bit. He's a good guy and he's really big on developing players."
LSU: "I haven't been there, but I've talked to their coaches and I know they just had Ben Simmons there. I'm just interested in what they can do with their team."
Michigan: "We used to run their offense at my high school and they run four guards with one big. That means I'll have a higher opportunity to play."
Memphis: "They are on me hard. I was just there last weekend for a game. Tubby Smith and one of the assistants have been at my school like every week like a lot of the other schools."
WHAT'S NEXT?: Douglas says he's now planning to wait until the spring to make a decision. He wants to take a look at all the new schools recruiting him and doesn't feel like he will have the information he needs by November. He does hope to see LSU, Michigan, Ole Miss and SMU for official visits at some point.
RIVALS' REACTION: With his recruitment changing almost daily, it's hard to make any predictions on where he'll end up. Memphis, Ole Miss and SMU definitely have his attention at this point in the process, but it will be interesting to see which schools get involved throughout his senior year if he sticks with his plan to wait until the spring.