Gauchos take Cactus Classic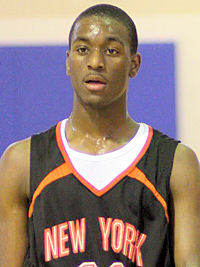 The MVP of the tournament, Walker went for an efficient 24 points on 11 of 17 shooting from the field. He hit his one three-point attempt and the rest of his scores came in the lane from penetrating the porous Belmont Shores defense.
A physical and competitive player, Walker also grabbed seven rebounds and dished out three assists while taking good care of thee ball.
Getting the Gauchos off to a fast start, Fouch struck for five three-pointers on five attempts in the first half. For the game he finished with seven of ten three-pointers for all 21 of his points.
Derozan, whose play this weekend begs for an even higher ranking, pumped in 24 points, but was not as efficient as he had been in earlier games as he hit only 11 of 26 shots. He did have two consecutive eye catching possessions, however, when he posted up in the midrange and hit spinning fall away jumpers.