Gators sit atop 2013 team rankings
Making a huge move, though, are the previously mentioned Louisville Cardinals who move all the way up to No. 2 from No. 8.
Rick Pitino and his staff aren't playing around on the recruiting trail this year and an already solid class was made very good during the last week.
He's a high-end, four-star prospect who will receive strong consideration for five-star status.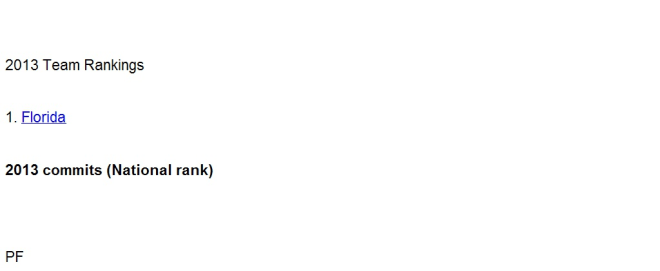 [rl]