Fulkerson picks Vols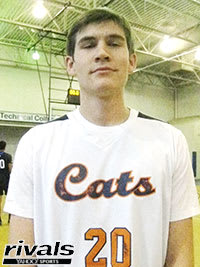 November. Mission accomplished.
A native of Tennessee, Fulkerson grew up a fan of the Volunteers. The chance to play for the school he grew up rooting for and for a new coach was simply too much for him to pass up.
"Growing up in Tennessee, I was a Vols fan," Fulkerson told Rivals.com. "I think I fit in well
there. Coach [Rick] Barnes is a really good coach."
A mobile forward, Fulkerson can stretch defenses some with his shooting and he's very active on the glass. He passes well out of the high post and has a body that should be easy to build on once he hits a college weight room.