FSU leads crowded field for 2020 five-star guard Edwards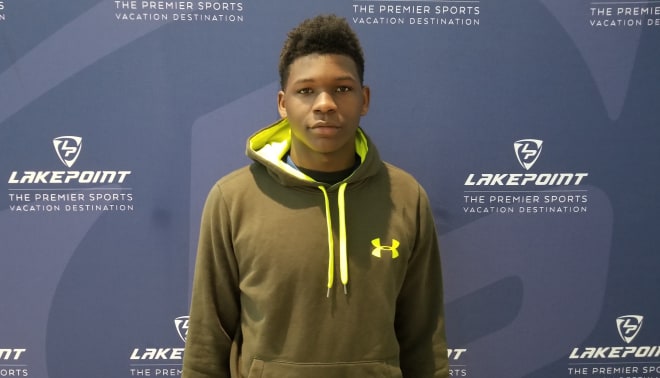 Anthony Edwards started off the 2018 travel season this past weekend with the Atlanta Xpress at the LakePoint Tip Off Classic, and certainly didn't disappoint. The Xpress lost a tough semifinal matchup to the Georgia Stars, but Edwards, despite battling tendonitis in his knee, put on quite the show. The five-star guard in the 2020 class showed off his great athleticism as well as the ability to knock down tough jumpers from deep.
It's still early in the process for the No. 14 prospect in the 2020 class, but he says Auburn, Clemson, Florida State, Georgia, Georgia Tech, Texas A&M and a few others have been in contact with him already. He's been on campus at Clemson, Florida State and Georgia Tech.
IN HIS OWN WORDS
Clemson: "It's a little small area with not too many people. I've been up there. It's a nice little campus."

Florida State: "I love Florida State. I like the coaching staff, the people, the environment. I felt bad for them the way it ended this year."
Georgia: "I've talked to Jonas Hayes from Georgia. He's told me just to keep working and he can't wait for me to be a Bulldog."
Georgia Tech: "It's the hometown school. It's one of my choices."
RIVALS REACTION
Since the first time we interviewed Edwards, he's maintained Florida State is the school he really likes. The Seminoles still have a firm hold at the top of his list and that's in large part due to his relationship with assistant coach Charlton Young along with head coach Leonard Hamilton.

Edwards did admit Clemson is creeping up behind its ACC rival, but it's still going to be tough to beat Seminoles here if the coaching staff stays intact when he's ready to put pen to paper on his letter of intent.