Freshman tracker: Big Ten spotlight

This season: 8.4 points, 5.5 rebounds and 2.0 blocks per game.
How he got here: Relatively unknown nationally until well into his junior
season, Davis picked the Spartans at the beginning of that season. Others would
have tried, but it was highly unlikely he would have ended up anywhere other
than Michigan State.
Analysis: Davis is in an almost ideal position as a freshman big man. His style
fits his coach, he has veterans around him and not too much has been expected of
him early. Ideal position or not, his talent has shone through and the No. 26
player in the class of 2015 is showing signs of being a guy who could leave for
the NBA before using all of his eligibility.
PF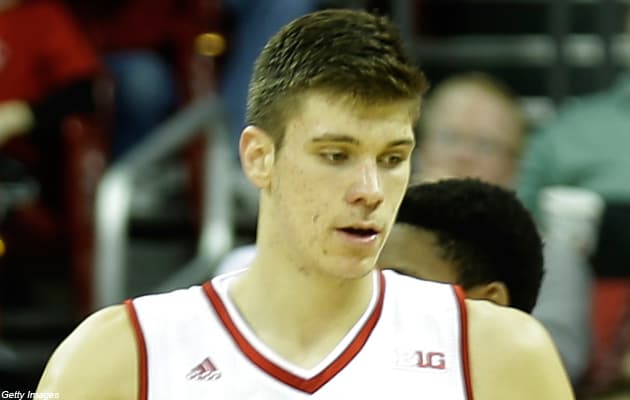 This season: 11.5 points, 8.3 rebounds and 1.3 blocks per game
Badgers, Wisconsin became the team to beat.
Analysis: Ranked No. 123 overall in the class of 2014, Happ is reaping the
benefits of a redshirt year. Formerly a small/power forward tweener, he added
significant muscle and grew an inch during that year. Happ has a tremendous
motor and plays with toughness.
SF
This season: 10.8 points, 8.8 rebounds, 1.3 blocks per game.
How he got here: Ranked No. 113 in the class of 2015, Murphy initially signed
recruitment and the Gophers beat out Boston College among others.
Analysis: Overall the Gophers have been a disappointment going just 6-6 with
losses to multiple mid-major programs. However, Murphy has been a major bright
spot and one of the biggest freshman surprises in America. He's really stepped
up over the last six games averaging 14.6 points and 12.2 rebounds.
C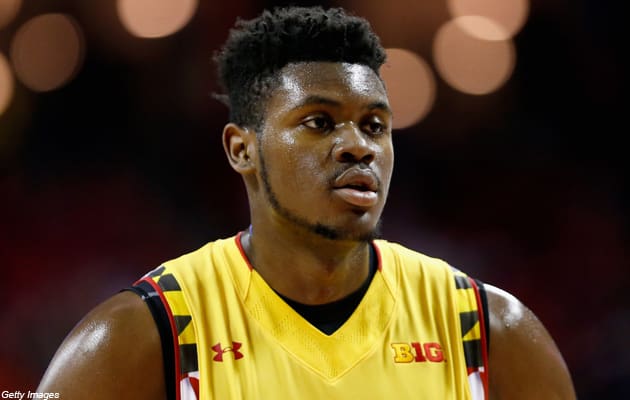 This season: 11.2 points, 4.8 rebounds and 1.1 blocks per game.
How he got here: A five-star from Milwaukee, Wisc., who ranked No. 6 overall in
2015, Stone had a long and drawn out recruitment. After completing visits in the
Fall of 2014, it wasn't until March that Stone picked the Terps over his home
state school Wisconsin.
Analysis: Stone didn't come right and put up huge numbers quite like expected. However, he's settled into a very nice groove and has become a reliable low post option for an experienced team. He's been particularly tough on the offensive glass and has started to convert around the rim at a high rate.
PF
This season: 11.3 points, 9.2 rebounds, 2.5 assists per game.
How he got here: Swanigan's recruitment was one of the wildest in the class of
2015. A McDonald's All-American, Swanigan somewhat surprisingly picked Michigan
commitment to the Spartans a little over a week later before ultimately giving
the Boilermakers the near the latter part of May.
Analysis: Early on, Swanigan -- who is not a big-time athlete
-- really struggled
to adjust to college size and length making just 35 percent of his field goals in his
first eight games. He's up to 61.7 percent over the last five and has shown a high
skill level. Few, if any, freshman bigs have showed more game facing the hoop.
Eric Bossi
National Basketball Analyst