Four-star Williams makes noise in spring, sees interest expand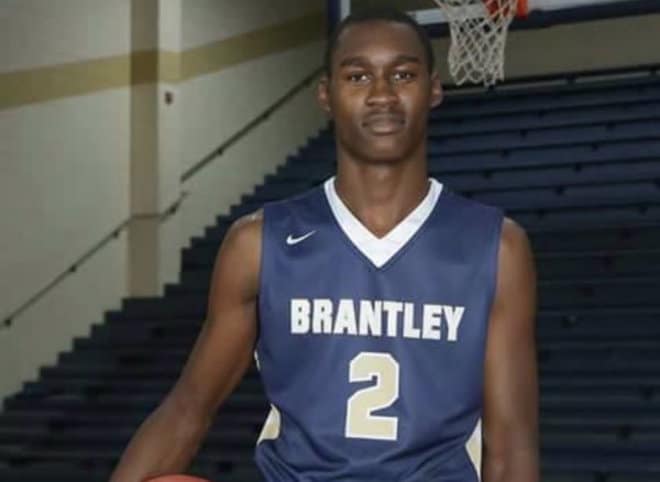 During the two weekends at the end of April when college basketball coaches could be out on the road watching recruits, one of the more popular prospects in the country was Jaylin Williams, a four-star forward out Georgia playing for Game Elite Gold. The 6-foot-7 lefty easily catches the attention of those watching with his highlight reel dunks, but he also showed off his improved skill-set that allows him to play both forward spots.
His list of schools has grown quite a bit in the past couple months. He's now being heavily recruited by Auburn, Cincinnati, Florida, Georgia, Georgia Tech, Louisville, Mississippi State, Missouri, UConn and Xavier. He recently visited Auburn, and he hopes to make a trip up to Louisville soon. He already visited Xavier as well for a game this past season.
MORE: Bossi's Twitter Tuesday | Ten undervalued NBA Draft prospects

IN HIS OWN WORDS
Williams discusses some of the schools involved in his recruitment.
Auburn: "It went well. We scrimmaged a little bit with the players. We talked with Bruce Pearl for a while, walked around and looked at the cafeteria, the dorms and everything else there."
Florida: "I like Florida. They aren't too far from home. I like the SEC."
Louisville: "They are cool coaches. They call and check up on me a lot to see how I'm doing and how my mom is doing. They were on me really hard at Xavier."
Missouri: "Michael Porter text me a lot about them. I like their program and I like that they are in the SEC."
Xavier: "It was crazy because I went to the game when they played Villanova. It was crazy. The fans were crazy."
RIVALS REACTION
The two schools in the best spot for Williams are Auburn and Louisville. His recent trip to Auburn has the Tigers on his mind. Chris Mack has recruited him as hard and as long as anybody, so Louisville will have a great shot at plucking him out of the Peach State. Williams did mention a couple times that he likes the idea of staying close to home and playing in the SEC, so it will be interesting to see how that plays into his recruitment going forward.