Four-star point guard Jalen Cone doesn't lack confidence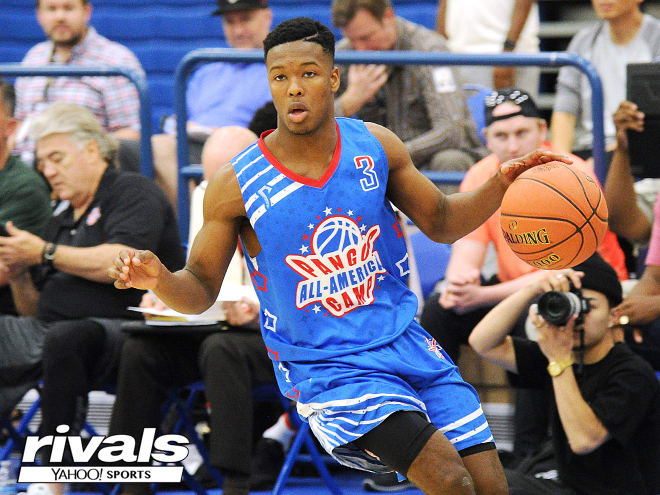 Four-star point guard Jalen Cone from the class of 2020 isn't the biggest guy, but few in any class can match his confidence.
The 5-foot-9 scoring machine from Kernersville (N.C.) Walkertown plays a fan friendly style, has a gift for gab and uses his elite athleticism and confidence to allow him to compete with bigger players.

"I know I'm not the tallest, so my athleticism makes up for my lack of height," Cone told Rivals.com. "I'm able to get up and get dunks and then I can use my quickness to get by guys and then play fullcourt defense from baseline to baseline.
"Confidence is everything for me really. I know I'm not the biggest, so if I don't come out confident, my shot won't be falling and I won't be able to lead a team like I'm supposed to as a point guard."
IN HIS OWN WORDS
So far Cone holds offers from Virginia Tech, Ole Miss, UNC Greensboro, Hampton and High Point. Wake Forest and NC State are among the others with interest and Cone broke down unofficial visits he's taken to Tech, State and Wake.

Virginia Tech: "It's amazing, the atmosphere and the crowd for games I know it's Cassell (Coliseum) and it's amazing. You can tell it's that high-major level. Me and the coaches get along really well and whenever we talk they are really trying to give me life lessons and build me as a person.."
Wake Forest: "I know their campus is like 15 minutes from my house but it's their coaches. I really like their coaches and the way Danny Manning runs things. Especially during practice, it's very intense."
NC State: "I see a lot of potential with Coach (Kevin) Keatts and what they are doing over there. I think they had a very successful first year and I know he really lets his guards play and get up and down so I really like that."
RIVALS' REACTION, WHAT'S NEXT?
Cone reminds Rivals.com of former high level high school and junior college prospect Chris Jones, who eventually made his way to Louisville because of his toughness, quickness and ability to score in bunches.
This summer there should be more high major programs offering and Cone isn't one who looks to be moving towards a decision any time soon.

"I'm waiting to see. My main thing right now since I'm just finishing up as a sophomore is improving and getting better as a player and a person. I'm just learning from my mistakes and getting better throughout this whole process."