Four-star Ignas Brazdeikis talks Florida, Michigan, Vanderbilt
CHARLOTTESVILLE, Va. – Heading into the spring, Ignas Brazdeikis remained on the fence about a potential reclassification into 2017 while a few select programs were in pursuit. Fast-forward three months and the recruitment of the Canadian has skyrocketed.
A 6-foot-7 prospect that can play all across the floor, Brazdeikis has been one of the best on the Nike circuit this spring. Brazdeikis discussed where he stands with the potential move into 2018.
"As of right now, I am still wide open with my recruitment," he said. "For 2018, I would be able to get more ready for the college level. I could mentally focus and get locked in. For 2017, the facilities in college are better than in high school so I could get better there.
"Right now, I am probably going to go to 2018. I feel like I have been wanting to go 2018 my whole life until this year and I wasn't really ready to make that jump to 2017."
When it comes to college interest, Brazdeikis will not lack for quality suitors.
"Michigan, Florida, UConn, Vanderbilt, Baylor, SMU, Washington, Oklahoma and a few others are on me," he said. "I took a few unofficial visits to Pitt, Michigan, Cincinnati and Vanderbilt last year."
IN HIS WORDS
Michigan: "I really love the school, the coaching staff and the facilities."

Vanderbilt: "I really love them, as well. We keep in touch with the coaches, coach Bryce (Drew) and coach Casey (Shaw), we talk a lot. They are definitely going to be in the mix."
Florida: "Me and Mike White, we talk a lot. I kind of like their offense and how it is free-flowing and guys can make a lot of decisions on their own."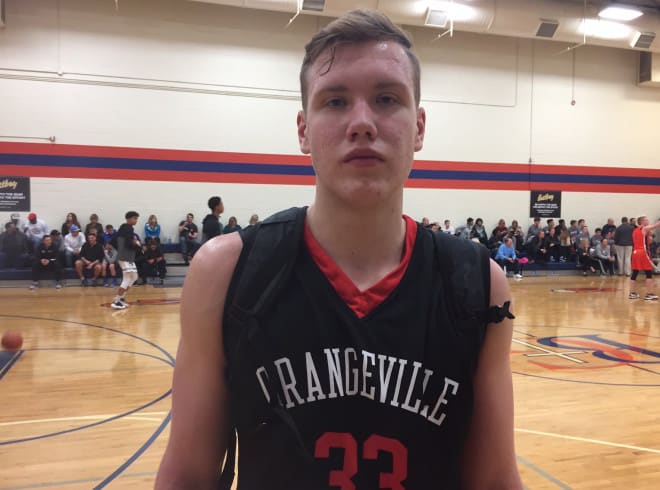 WHAT'S NEXT?
A commitment is not expected anytime soon, though the decision to remain in the 2018 class looks certain. Expect for more of a cut list to be produced in the coming weeks as he finishes out his final year on the Nike circuit with the CIA Bounce 17-under squad.

RIVALS' REACTION
Brazdeikis has become known for putting large amounts of points on the scoreboard in a blink of an eye, as the 6-foot-7 rising senior is one of the toughest matchups. Look for a commitment to occur most likely in the fall as Florida, Baylor, Oklahoma, Michigan and Vanderbilt sit in a great spot with the talented four-star recruit.