Four-star Brown discusses UGA visit, others involved in his recruitment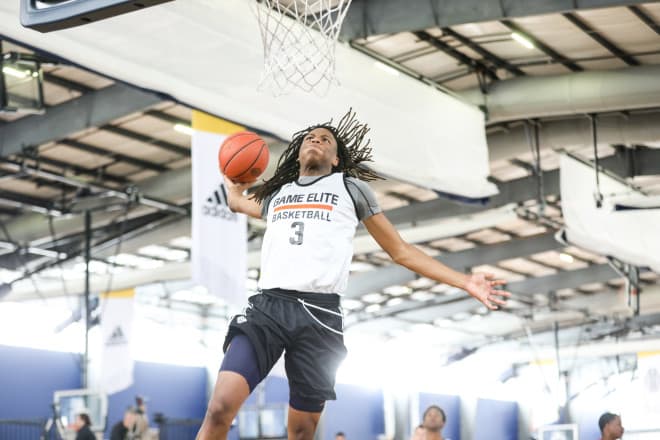 Christian Brown has been a popular name in the basketball community since early in his high school career when he started to collect scholarship offers from programs all over the country and was ranked among the top players in his class.
Lately, the buzz about him has slowed down on the recruiting side. He still has scholarship offers all over the country to choose from, but he's mostly kept a low profile. Arizona State, Clemson, Florida, Florida State, Georgia, LSU, Maryland, Ole Miss, Texas Tech and UNLV are some of the schools that have been involved in his recruitment in the last several months.
The high-flying four-star small forward's most recent move was an official visit to Georgia, his third official visit of the recruiting process.

"The whole weekend was full of entertainment," Brown said. "I really enjoyed the Stegmania event. There was a nice turnout for it. It was good to see how Coach (Tom) Crean will run his offense at UGA. He said he likes that I can defend multiple positions and how that fits the way they will run a position-less offense."
The Bulldogs made a strong move for Brown in his 48 hours on campus.
"UGA is one of my top schools. I think Coach Crean is good for that program. He is one of the best in developing players in the game."
He took his second official visit to Clemson in early September, but the Tigers have fallen off in his recruitment.
"I haven't heard anything from Coach (Brad) Brownell since my official visit there unfortunately."
His first official visit was back in June as he went out west to see UNLV. The Runnin' Rebels remain an option for the South Carolina native.
"I am still in contact with the UNLV coaches. I think they will have a really good season this year."
Brown doesn't appear to be in any rush to make a decision. His main focus for now is his senior season of high school basketball, which he will spend at McEachern High School in Powder Spring (Ga.) playing alongside Auburn commit Isaac Okoro, Northwestern commit Jared Jones and five-star Class of 2020 point guard Sharife Cooper.
No timetable has been set for when he will make his college decision.
"I still have three more visits left. This is a big decision for me so I need to make sure I get it right."