Florida Man: Michigan, Overtime Elite League, mailbag
FUTURECAST OF THE WEEK - Seth Trimble to Michigan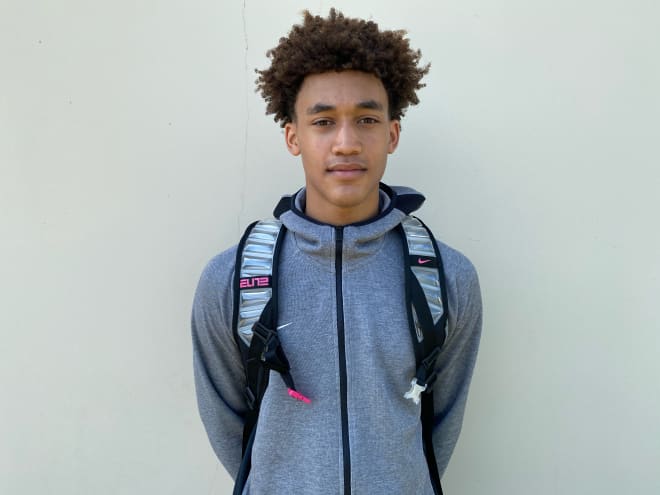 Michigan seems confident in its ability to land four-star point guard Seth Trimble, who saw his stock soar in last week's rankings update. Trimble, who shot up 75 spots to No. 34 overall in the new Rivals150, has long been high on the Wolverines and will visit their campus June 13.
Trimble intends to trim his list this fall and the Wolvinenes are a near lock to be there when he does. He also intends to take officials to North Carolina and Marquette in addition to his trip to Ann Arbor, so what takes place on those trips (along with ensuing ones) could shake things up. For now, however, bet on Michigan.
*****
Twins are twice as nice for Overtime Elite League 
I'd almost certainly tune in to watch a basketball league composed solely of twin brothers. Put them on opposite teams and let them duke it out for a womb-shaped trophy or whatever. I'd come to opening night with a foam finger and a jersey. I don't think this is what the Overtime Elite League is doing, but, hey, it can't be totally ruled out just yet. The league's first four signings have been two sets of high--profile twins in Ryan and Matt Bewley (2023), along with Ausar and Amen Thompson (2022). All four prospects were ranked in the top 50 before signing with the league, and each got well over six figures to turn pro as a high schooler.
We here at Florida Man are on record as rooting for the Overtime League's success because the more ways to get players paid the better. These signings are certainly a solid start for an upstart organization in search of star power. The Thompsons and Bewleys are legitimate pro prospects with NBA-level upside if everything goes well, but I'm not sure they're the signings Overtime needs to make a mainstream splash out of the gate.
Obviously, there are only a handful of high school players capable of creating that sort of tidal wave. Near the top of that list? Class of 2023 prospects Bronny James and Mikey Williams.
Would either consider the pitch ? Who knows, but it's certainly the dream scenario. James is obviously the son of the greatest basketball player of all time, while Williams is essentially already a celebrity with 3.1 million Instagram followers, a budding friendship with Drake and the necessary clout to create interest in almost anything he does.
Young fans might stay for talents like the Bewleys and Thompsons, but they'll come for guys like James and Williams.
*****
FROM THE MAILBAG 
First, I have an awfully hard time worrying much about how unpaid athletes' ability to transfer makes things harder on guys that get paid eight-figure salaries. That said, the ability to "build a program" is still there, even when the one-time transfer rule is instituted.
Will recruiting the portal be part of that? Of course. Recruiting players who have proven that their game translates to the college level is, in some cases, a safer bet for high-major coaches looking to overhaul their personnel in a hurry. Kentucky went 9-16 last season and has already totally flipped its roster. Next season roughly half of the Wildcats' scholarship players will be products of the portal. Who knows what kind of results the approach will breed, but it's certainly more efficient than a traditional rebuild.
Then there's the fact that the new rule only allows for a one-time transfer. At least part of the madness of this season was brought on by the COVID-19 waiver, which let any player in America transfer without having to sit out. In a normal year, those that have switched jerseys before won't be permitted to do so again without grabbing some pine for a season. Such a thing is a massive deterrent in a sport where everyone is trying to get to the next level as quickly as possible. Transfer madness isn't going away – nor should it – but it will taper off a bit as the years pass.
Plus, who says you can't "build a program" or sustain success via the transfer market? Arkansas' Eric Musselman seems to have it down. Coaches will adjust, because their massive salaries will depend on it.