Five-star Wendell Moore hoping to trim list soon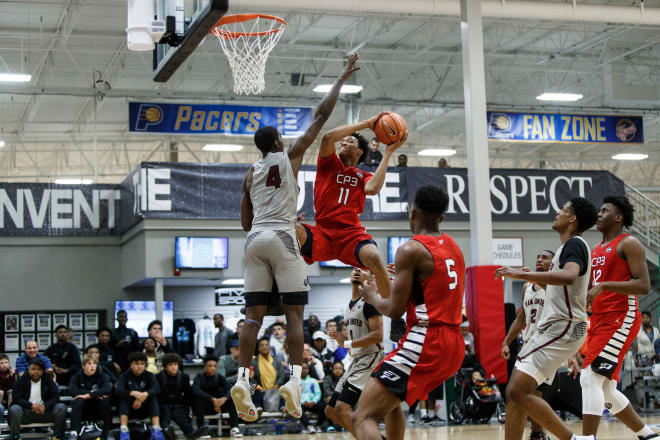 IN HIS OWN WORDS
Moore spoke further on a few of the programs in contention.
Duke: "They just want me to come in and have me be a leader right away. Make an immediate impact and help them as fast as possible."
North Carolina: "They are just talking about me coming in and making an immediate impact and helping their team win."
Wake Forest: "He (Danny Manning) is talking to me and texting me every day and just showing me that I am his guy. He has done it since my 9th grade and they are doing a great job of recruiting me."
WHAT'S NEXT?
Moore may try to line up some visits between the April live periods and the Nike Peach Jam in July.
"All my trips will probably be unofficial visits. I don't want to do my official visits until September."
The five-star prospect is open to the idea of leaving his home state of North Carolina for college.
"Location is sort of a big thing for me, but then again, I just want to go somewhere that fits and can help me be what I can be."
RIVALS' REACTION
Moore is the one of the most well-rounded prospects in high school basketball. He has started his final travel season on a high note, leading his Team CP3 unit to six wins during his first eight contests of the Nike EYBL circuit.
Look for Moore to announce a list of finalists in the coming weeks. The chances of sneaking Moore out of the state may be difficult as Wake Forest, North Carolina and Duke all sit in a great spot.