Five-star PG sets visits
Five-star point guard Trae Young has set four of his five official visits.
A 6-foot-1 point guard at Norman (Okla.) North who ranks No. 14 overall in the class of 2017, Young told Rivals.com that he has set visits with Kansas, Kentucky, Oklahoma and Texas Tech.
Up first will be the Oklahoma visit on the weekend of September 16th. Next up will be a visit to Texas Tech on the weekend of September 30th. He'll see Kentucky on October 14th and Kansas on the weekend of October 21st.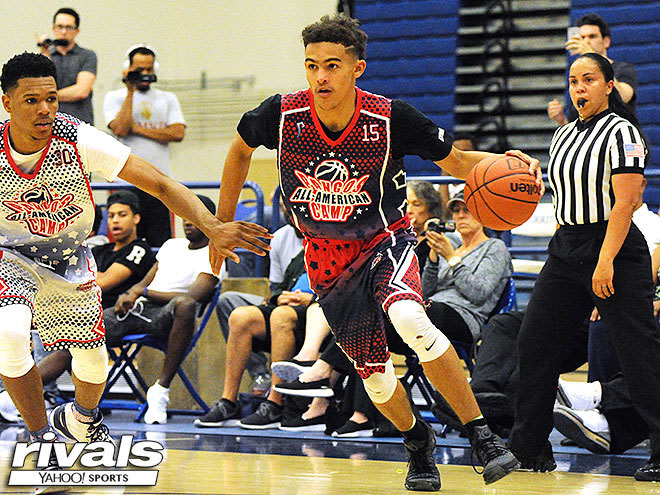 Young has one official visit left at his disposal and he can use it to set up a trip to one of his other two finalists, Washington or Oklahoma State. Given the distance from home, Washington would seem the most likely destination for that fifth visit should he decide to use it.
For now, Young still plans to commit sometime during the winter and after the early signing period. He stressed that the visits will be very important.
"(I'm) just going to get a good feel for the school," said Young. "I want to go and spend some time with the coaches and get a feel for the school.
"I want to see where I feel the most welcomed."