Five-star Jordan Brown down to seven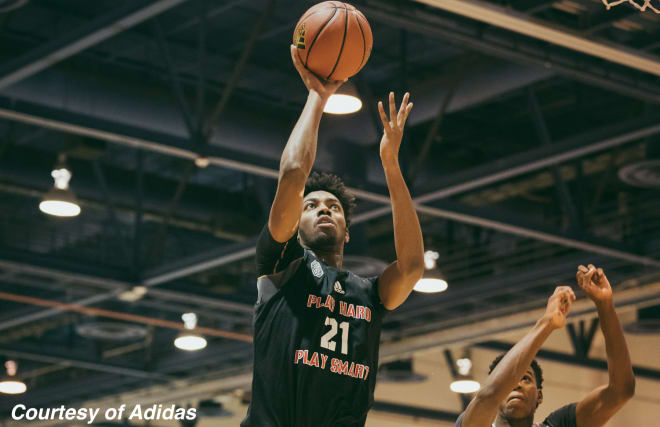 Five-star big man Jordan Brown is down to a final group of seven and will transfer for his senior year.
Brown's father Dion confirmed to Rivals.com that the 6-foot-10 and fluid power forward with skill from the Sacramento area is down to a final seven consisting of California, Gonzaga, Louisiana Lafayette (where Dion Brown played), Nevada, Oregon, St. John's and UCLA.
Further, Brown will play his senior season at Napa (Calif.) Prolific Prep. Leaving Roseville (Calif.) Woodcreek wasn't an easy decision but was about preparing for the future and showing what he's capable of after a summer plagued by injury.

"It's the development and he wants to be playing with high level players and against high level players on a consistent basis," the elder Brown told Rivals.com. "He's very much motivated to show what he's about.

"He was playing with tape and braces but was still going at it. He's stepping it up in the weight room and he really wants to accept this challenge and show that he can play against quality players on a consistent basis and be effective."
According to Brown's father, the next step in the process will be to take at least three or four official visits during the months of September and October. Narrowing down where to take those visits and when is something they hope to accomplish sooner than later.
"It seems like a lot of people have the same dates that they want us to come visit," said Dion Brown. "We are still kind of in the works with what weekend is what and what Prolific will have going on. It's a tough decision right now having looked at in general. We'll look at it in more detail and get them figured out."
Though Brown will take some visits in the next few months, his father says that there is a good chance that the prized five-star could wait until after the early signing period to make his choice.
"That's to be determined," said Brown of a decision timetable." We want to watch some of the schools play in games and it could be December or it could end up being early spring. We just aren't sure yet."