Five-star Jackson shines at La Lumiere combine
LA PORTE, Ind. -- Last year, Kentucky made a splash when they held a combine for NBA teams. Seeing an opportunity to try something new, head coach Shane Heirman of La Porte (Ind.) La Lumiere decided they should host one for his loaded high school program. At least 23 Division 1 programs -- including at least seven head coaches -- were on hand to watch the talented La Lumiere team go through athletic testing, conduct skill drills and scrimmage Wednesday.
Michigan State had three assistants on hand and had to have been excited about what they saw out of five-star commitment Jaren Jackson.

JACKSON SHINES AT COMBINE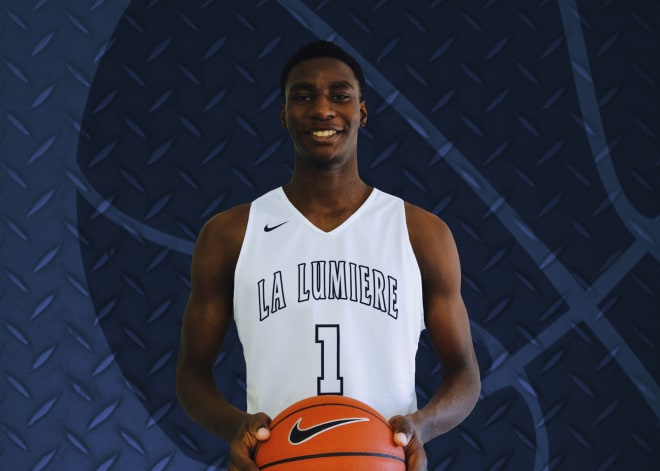 If there is such a thing as winning a combine, 6-foot-11 senior forward Jaren Jackson was Wednesday's winner. By extension, Tom Izzo and Michigan State won as well because they hold a commitment from the five-star who ranks No. 15 overall in the class of 2017.
Yes, it was an intrasquad scrimmage, but Jackson was thoroughly dominant and he wasn't going against chumps. Most times, Jackson was going head up with four-star Australian big man Jacob Epperson (more on him below) and he was simply too much.
Jackson buried several jumpers from three-point range. He had a few nice drives from the elbow area, he spun and scored in the low post and he was dominant on the glass. Considering that he just turned 17 last week and looks to still be growing, the scary thing is that he just seems to be scratching at the surface of his potential.
EPPERSON A LEGIT HIGH MAJOR OPTION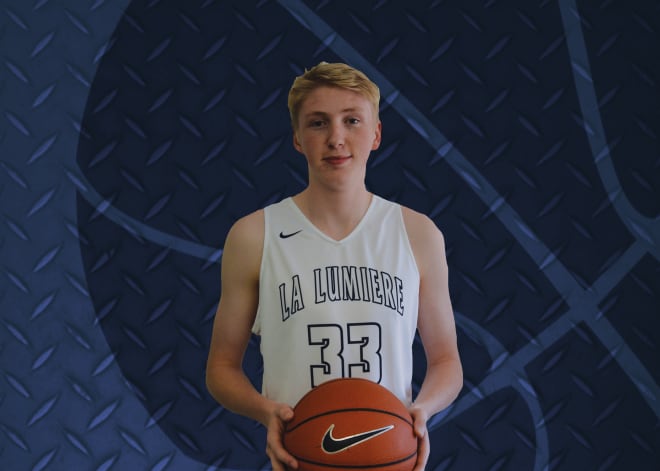 During the summer, Australian power forward Jacob Epperson created a buzz thanks to his play in the July live period with AUSA Hoops. We didn't rank him in the Rivals150 at the end of the summer do to a limited viewing, but after a good look at the combine, Epperson will certainly push to be a part of the final 2017 Rivals150 and is a four-star prospect.
Standing 6-foot-11 Epperson is very thin, however he is also agile and has tremendous skill. While Jackson was too much for him to handle at times, Epperson still showed off an array of skills.
He grabbed rebounds above the rim, is a tremendous outlet passer and he can shoot with legitimate range to the three-point line.
Epperson listed Purdue, Marquette (head coach Steve Wojciechowski plus an assistant watched on Wednesday) and Texas (assistant on hand) as three programs that have really put early effort into his recruitment and that he would likely wait until the spring to decide.
NOTES FROM LA LUMIERE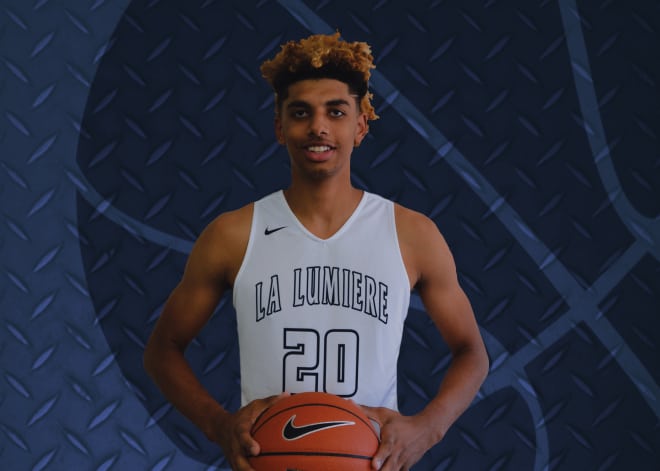 Five-star small forward Brian Bowen told Rivals that he plans to cut his school list -- which currently sits at 12 -- down to five or six schools next week or so. The 6-foot-7 wing had Michigan State, Arizona (including head coach Sean Miller), Creighton and Kentucky among the crowd to see him.
We will be interested to see how junior power forward Kevin Zhang tracks this season. The native of China is about 6-foot-9, moves pretty well and is pretty quick off the floor. He lacks strength and was a little passive in the scrimmage but he looks to have pretty good potential.
Point guard Tyger Campbell ranks No. 23 in the class of 2019 and the four-star prospect is a steady, traditional point guard. He's not a high flyer or jitterbug type, but he is very skilled, gets his teammates the ball where it should be and he uses his strength and clever changes of pace to get where he needs to go. Most importantly, the ball is safe in his hands. He was one of the players being tracked by Illinois head coach John Groce at the combine and has an offer from the Illini to go along with others from Michigan State, SMU, TCU, Purdue, Creighton, Virginia Tech and Alabama to name a few.
Michigan head coach John Beilein was in to see committed four-star Jordan Poole. Poole hit some shots from deep, handled the ball well and displayed his somewhat overlooked ability to function as a high-level passer. There are more athletic wings in the country, but Poole rates high because of his skill level.

One other 2019 prospect that caught our eye was 6-foot-4 shooting guard Paxson Wojcik. He's got good size, is pretty good athletically and has an absolute burner of a jump shot. As he gets stronger and more comfortable playing high level basketball, the three-star prospect is going to be a dangerous weapon on offense because of that jump shot.
Now that La Lumiere has done a combine, we expect that others with loaded rosters will look to do the same. It's hard to argue with the results. It generated publicity, a mob of coaches showed up and it was good exposure for the players.