Five-star Isaiah Todd to play professionally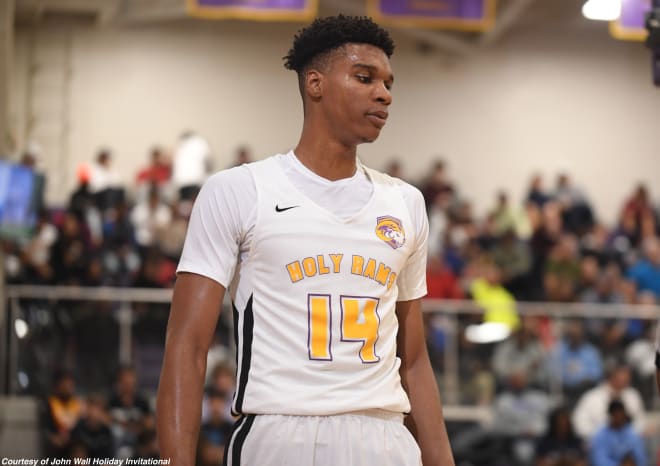 Even before he committed to Michigan in October, there were always rumors that Isaiah Todd could ultimately choose to pursue professional opportunities.
Last week, the rumors the picked up steam again. On Friday, we contacted the 6-foot-10 power forward from Raleigh (N.C.) Word of God's mother Marlene Venable to ask about the status of Todd's commitment to the Wolverines.
"As of today Isaiah is still committed to Michigan," Venable told Rivals.com.

On Tuesday, Sports Illustrated's Jason Jordan reported that Todd has decommitted from Michigan and will sign with an agent.

Coming only 12 hours or so after the news that five-star shooting guard Joshua Christopher had picked Arizona State over Michigan, the news that Todd is headed pro is a tough blow for Juwan Howard and his staff.

However, it isn't one that they didn't see coming and it is a blow that they should be pretty well prepared to handle. The strength of the program for the 2020-21 season should be in the frontcourt so long as Franz Wagner, Isaiah Livers, Austin Davis and Brandon Johns are all back and ready to roll. Not to mention, they are still adding top 35 center Hunter Dickinson and four-star forward Terrance Williams can help out some in the frontcourt. It is actually a group with a very nice mix of size, skill and versatility in terms of how they can be used together.

To be clear, that doesn't minimize losing out on Todd and they would surely be a much more talented team with him than they are going to be without him. However, missing out on Christopher is likely the more damaging blow than Todd going pro.
With Todd out, the Wolverines class still has Dickinson, Williams, four-star guard Zeb Jackson and Howard's son, three-star forward Jace Howard. Previously ranked No. 6 in the 2020 team rankings, the group drops to No. 14 with the loss of Todd.