Five-star Isaiah Stewart sets a Kentucky visit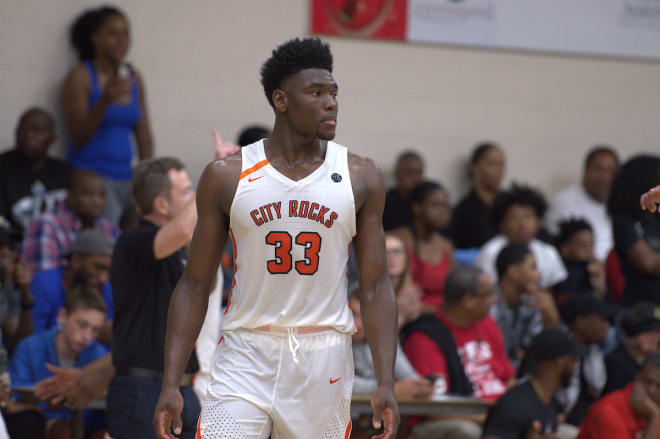 Isaiah Stewart has remained one of the most wanted and coveted prospects over the past two years and things are only heating up further for the fifth ranked prospect in America. Down to a final school list of six, Stewart just completed an official visit to Washington and has one more set before October hits.
Although they did not make his final school list, Stewart will take an official visit to Kentucky on Sept. 28, he told Rivals.com, as the Wildcats offered the five-star prospect two weeks back. "Kentucky speaks for itself. It's known for being a one-and-done powerhouse. Coach Cal (John Calipari) has the most pros in the league," he told Rivals.com. "Although they came in late, it is hard not to listen to someone like him and Coach (Kenny) Payne. I am looking forward to the visit, seeing what the plan they have in store for me and what the atmosphere is like with Big Blue Nation."
A five-star center and one of the most productive frontline prospects to grace a high school hardwood in recent years, Stewart took his first official visit to Washington over the weekend. The Huskies are led by Mike Hopkins who cultivated a strong relationship with the Rochester native and his family dating back to his time on staff at Syracuse.
Michigan State, Duke and Villanova have been the most talked about landing spots for Stewart. Indiana and Syracuse remain involved, too, but the entrance of Kentucky into his recruitment could change things.
Stewart was a gold medal winner this summer with the United States under-18 program and has become respected nationally for his hard-working mentality, outgoing personality and consistency on the playing floor. On the Nike EYBL circuit this summer, he posted per-game averages of 18 points (57 FG percent), 11.1 rebounds and 1.4 blocks.
There is no timetable for a college decision, though the scheduling of his first two official visits could mean that a signing in November is not out of the question. While there is no clear cut favorite within his recruitment, the next few weeks to clarify some things with the five-star prospect.