Five players in the spotlight as the NCAA Tournament begins
While everything is on the line for everyone on an NCAA Tournament roster, the spotlight will burn especially bright on these five players.
OKLAHOMA'S TRAE YOUNG
The freshman star captivated the nation during the first half of the season with his Steph Curry-like shooting abilities but, once Big 12 play began, things began to go south. The Sooners have lost eight of their last 10 games and Young has shot just over 25 percent from three-point range over that span.

He still finished the year as the nation's leader in points and assists per game, but those numbers ring a little hollow after his rotten finish. Young can erase a lot of those memories with a solid showing in March, and that road begins with a first-round matchup against Rhode Island. He will need to show that he can efficiently make shots, create for others and defend against the Rams.

MISSOURI'S MICHAEL PORTER, JR.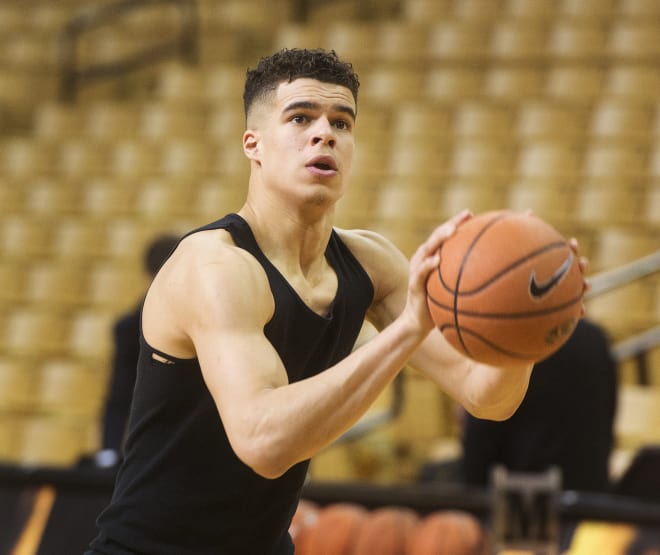 The two most watched players in the NCAA Tournament, Porter and Young, actually know each other really well, having played travel basketball together for over three years. While Young was dominating his opposition in December, Porter was doing his best to get back onto the floor after spinal surgery. The top-ranked player in the 2017 Rivals150, Porter wasn't originally expected to make it back on the floor this season. He surprised many with his return last week and, despite his rather average first showing in the SEC Tournament, there is a lot of excitement to see what the former five-star standout can do on the sport's biggest stage.

Missouri's first-round opponent, Florida State, offers a perfect matchup for NBA scouts to evaluate Porter. If he can answer the questions surrounding his toughness and willingness to defend, Porter's draft stock could receive a giant jolt.

DUKE'S GRAYSON ALLEN
During the ACC Tournament last week, montages of the league's top stars were shown on the jumbotron prior to and during each of the contests. Footage of Marvin Bagley III, Lonnie Walker, Justin Robinson, Joel Berry and Kyle Guy were met with some applause, but once Allen's face appeared, a chorus of boos rang out from every corner of the Barclays Center.

A string of wins this month could provide some much-needed image rehab for the Duke star. There were the foot trips, coach shoves and, just last week, the butt bump, all of which has brought Allen further scrutiny. What cannot be lost is that Allen has become a much better player during his time in Durham. Does Allen have the chops to lead a team to the national title just as his original classmates from the 2014 class did in Jahlil Okafor, Tyus Jones and Justise Winslow? The answer will come in the upcoming three weeks.

ALABAMA'S COLLIN SEXTON
Sexton, nicknamed The Young Bull, captivated the nation in November, scoring 40 points in a game that finished with just three Alabama players on the court due to fouls, injuries and ejections. The next few months brought mixed results, but Sexton shined in the SEC Tournament. Known for his entertaining brand of basketball, Sexton has always struggled with his perimeter jumper and consistency in creating for others.

While those deficiencies remain, his takeover abilities and alpha dog mentality have intrigued NBA personnel. Sexton has begun to rise on various draft boards in recent weeks and with an upcoming matchup with Virginia Tech, a team that boasts a slew of tough-nosed guards, Sexton should have an opportunity to shine even brighter.

MICHIGAN STATE'S MILES BRIDGES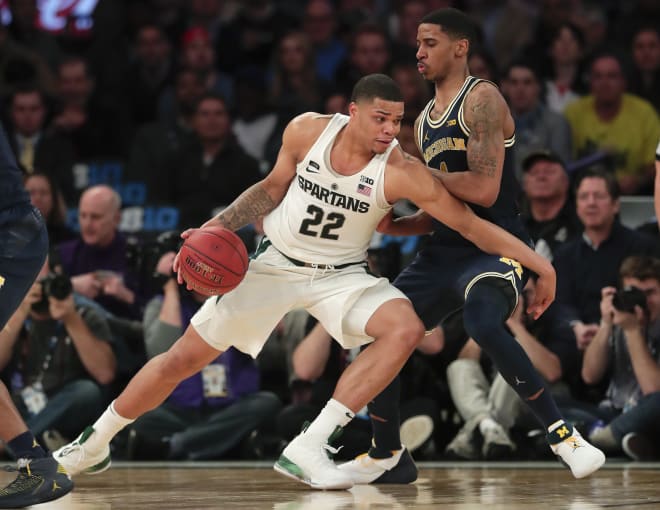 Bridges shocked many last year by eschewing the NBA Draft and returning to East Lansing. The Spartan standout decided to finish what he had started, attempting to lead one of the program's best recruiting classes to a Final Four berth and Tom Izzo's second national title.

Last year, Bridges demolished opponents playing as a small ball power forward, taking bigger defenders off of the bounce and posting smaller opponents around the basket. This season, Bridges has been placed at the small forward position and while his numbers remain impressive, his inability to get to the foul line and defend quicker wings has caused some concern, as has his dip in field goal percentage numbers. On the biggest of stages, Bridges will have the chance to display his versatility.