Fastbreak Friday: Game of the week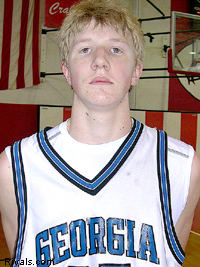 Saturdays are fun again.
After a long, hot and quiet August, millions of sports fans are ready college football.
And then there are the basketball prospects. Weekends in the fall mean official visits for those recruits. With our research and the help of our network of experts across the country, Rivals.com breaks down the basketball recruiting scene in this week's edition of Fastbreak Friday.
The Rivals.com football game of the week is in Berkeley, Calif. The Tennessee Volunteers are coming to the Bay Area to take on the California Bears. Think the Cal basketball staff is capitalizing on the national spotlight? You betcha.
Things appear to be quiet in America's heartland on the basketball visit front.
[rl]