Fall Festival: Top performers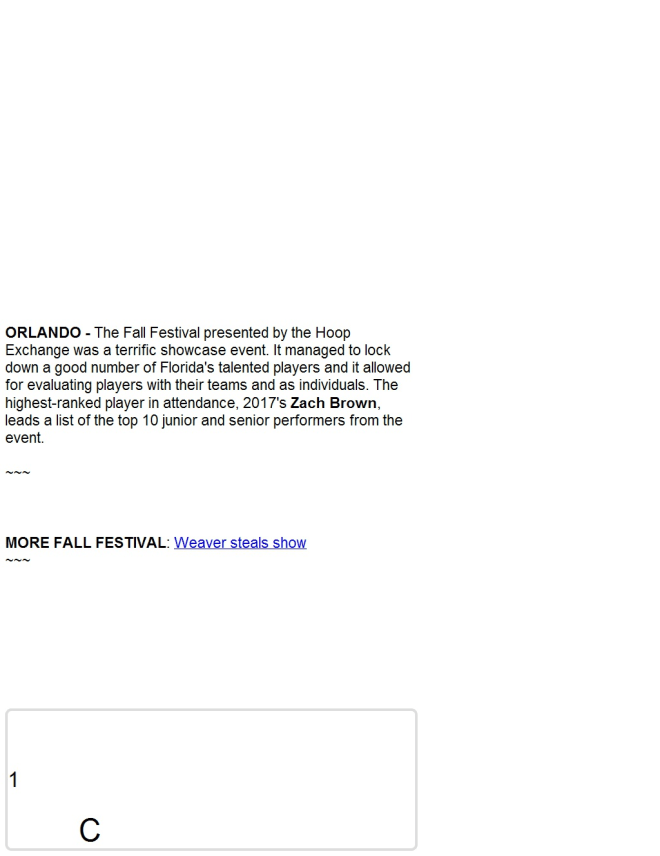 Performance: A four-star prospect, Doumbia has elite-level athleticism and is kind of a tweener when it comes to position. Somewhat undersized but very quick for a high-end four man but a little underskilled for a high-level three man. When he's playing with activity and passion, his athleticism can overcome some of that. As the game has changed, players like him who can move around depending on lineup become more valuable. His upside is through the roof with just a bit of skill development.
3
Bartow (Fla.) High (2017)
Performance: Bradley was simply too big and too skilled for opponents trying to stop him with his high school team. He's shooting comfortably to 10-12 feet, did a nice job of blocking shots without gambling and he controlled the glass. He's a cerebral player who limits his mistakes. Looking ahead, adjusting the athleticism and size that he'll see in the ACC appears to be the biggest challenge that he will face in the leap from high school to college.
4
Jacksonville (Fla.) Providence (2017)
Performance: Maybe the biggest find of the weekend, Bryant is a jet-fast point guard who uses his speed to dictate the tempo on both ends of the floor. He found seams in the defense to get to the rim and as an on-the-ball defender he directed opponents where he wanted them to go and was dangerous when playing passing lanes. Currently unranked, Bryant looks like somebody who will warrant serious consideration for the next Rivals150 in 2017.
5
Tavares (Fla.) Liberty Christian (2017)
.
6
Winter Park (Fla.) High (2017)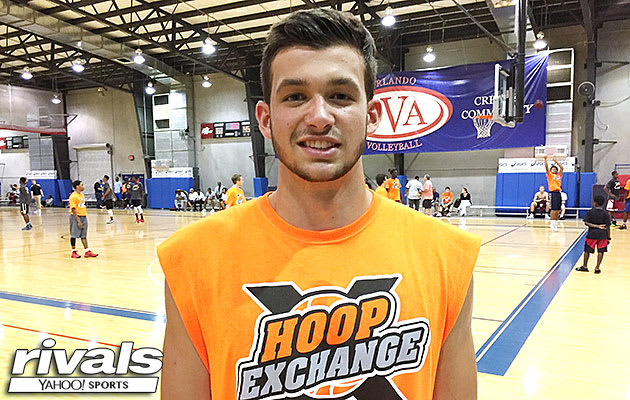 Performance: Wilkes is a small forward who has good size (at least 6-foot-6, maybe a little bigger), strength and athleticism. Wilkes also showed that he's a willing competitor, a smart player and can shoot with deep range. Guys like him can be really valuable on the college level because he will develop in a program and do anything asked of him.
7
Orlando (Fla.) West Oaks
Performance: Another point guard who showed off a tremendous level of speed and athleticism, Feliz can certainly create offensive opportunities via the dribble. He did look to be a bit wild and has a tendency to play with tunnel vision, but his speed allows him to get where he wants to go. Hard not to like kids who are as aggressive as he is.
8
Montverde (Fla.) Academy
Recruiting wrap: SEC, ACC, AAC, Big East, Big Ten interest.
Performance: A native of Angola, Fernando is pretty raw offensively and he's sometimes a little lost on the defensive end. But, he's also pushing 6-foot-10, has a great frame to build on and he is a quality run-and-jump athlete. Fernando plays with great energy and the Rivals150 member is a high-major prospect based on his size, athleticism and ability to help on the glass.
9
Orlando (Fla.) Windemere Prep (2017)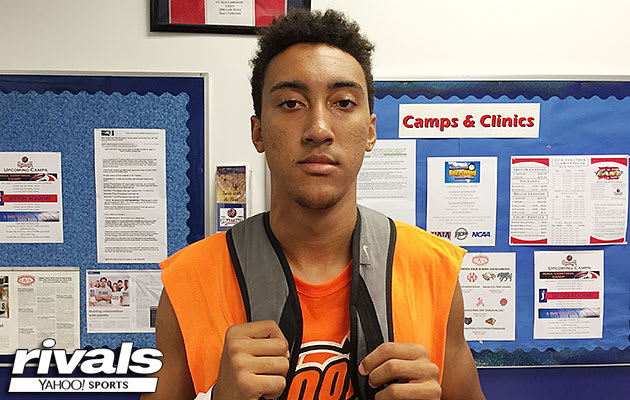 Performance: Nickelberry is a good-sized wing who is pushing 6-foot-7 and has lean strength. During the summer he earned the No. 124 spot in the 2017 Rivals150 because of his versatility and ball skills. He again impressed in those areas. For a big wing he handles the ball well and is an above average passer. There are some who have suggested that he could play as a point guard but until he can regularly defend high level point guards we aren't seeing that angle.
10
Wellington (Fla.) Wolves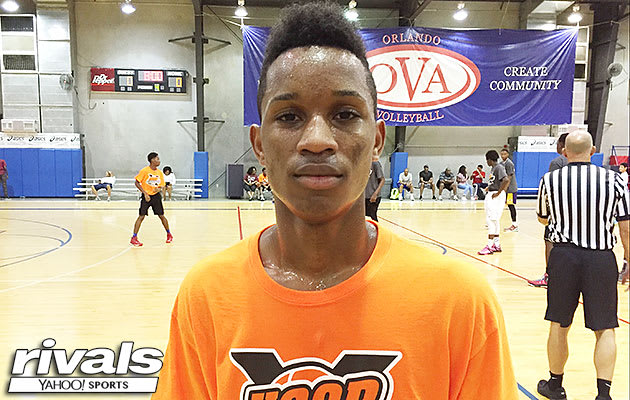 Performance: Frazier is another who used a strong summer to catapult himself into the 2017 rankings. The No. 133 player in his class, Frazier can shoot it from deep, shows tremendous quickness off the dribble and can be a ferocious full-court defender when he turns up the energy on that end of the floor. We still see him as a bit more of a combo guard than a full-time point guard at this stage in his development.
Eric Bossi
National Basketball Analyst