Fab 48: Preston makes his return
LAS VEGAS -- At the Fab 48, class of 2017 five-star Billy Preston returned from injury and said that his recruiting focus remains steady. He was one of several Thursday standouts.

Five-star still focused on four
Matched up with four-star forward Chuma Okeke, five-star forward Billy Preston's Belmont Shore team may have lost, but it wasn't because of a lack of production on his end as he returned from a broken finger suffered at the Peach Jam.

Preston (No. 8) started off the game going to work in the middle of the Georgia Stars' 3-2 zone. He knocked down a few free throw line jumpers and then started attacking the basket and couldn't be stopped. Later on, he went one-on-one with Okeke a few times, and both players had their turns making plays on the other.
On the recruiting side, Preston remains focused on four schools going forward.
"I've got it down to four with Arizona, Kansas, USC and Maryland," Preston said. "I haven't set up visits yet. I'm going to take them in the next couple months. I'm not sure when I'll decide."
Gray shows Draymond-esque traits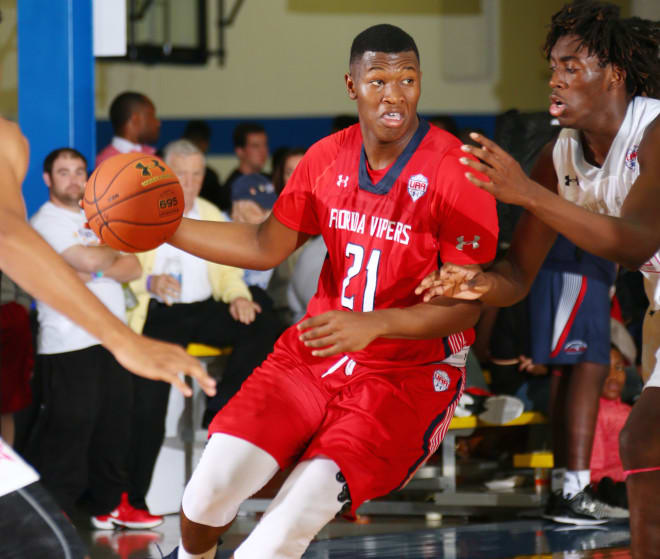 Raiquan Gray has emerged as priority prospect for high-major programs all over the country this travel season with the Florida Vipers.
The 6-foot-7, 240-pound standout looks the part of a power forward with his size, but his versatility allows him to really play all over the court, similar to Warriors' star Draymond Green. Gray has a smooth jump shot and can put the ball on the floor and make plays for others. If he draws a smaller defender, he's comfortable playing on the block with his back to the basket too.
Gray rattled off a list that includes Pittsburgh, Baylor, West Virginia, Illinois, Oklahoma State, Florida, Florida State, Auburn, Memphis, Maryland, SMU, UConn and Texas. He's already taken two visits and hopes to take two more in the near future as he moves closer to a decision.
"I took an official visit to Baylor and an unofficial visit to Ole Miss already," Gray said. "I plan on visiting Florida State and Memphis soon, probably in the next month or so."
Splash City shows out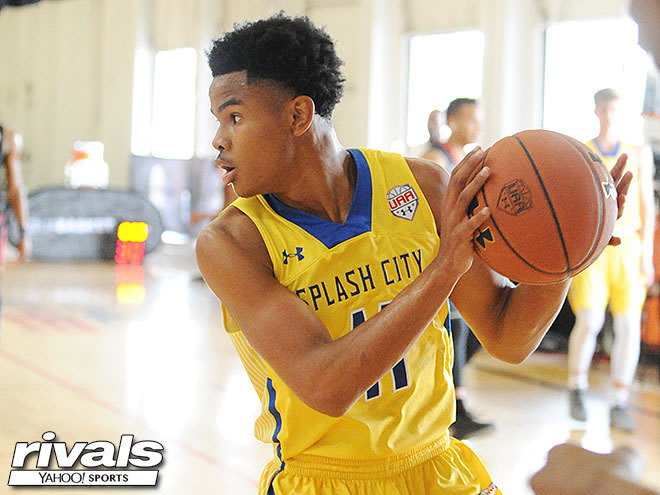 Splash City's uniforms resemble the Golden State Warriors, and their style of play does too. Unlike the Warriors, though, they don't have a true star player, but win games based on ball movement and shot makers. The engine that makes them go is point guard Damari Milstead.
The three-star prospect is exactly what coaches look for in a point guard. He's a very capable scorer with a pretty stroke out to deep three-point range, but he's more than happy to find the open man for an easy shot if that's the right play. He plays very under control and makes really good decisions with the ball. Defensively, he's a hard-nosed on-ball defender who sets the tone for the entire defense.
St. Mary's, UC-Santa Barbara, Nevada and Pepperdine have offered Milstead so far, and UNLV, Utah and others are showing interest.
Utah head coach Larry Krystkowiak, TCU head coach Jamie Dixon and assistant coaches from Maryland, Gonzaga, USC and Virginia Tech watched Splash City on Thursday morning. California head coach Cuonzo Martin and Oregon State head coach Wayne Tinkle watched them in the night session.
More notes...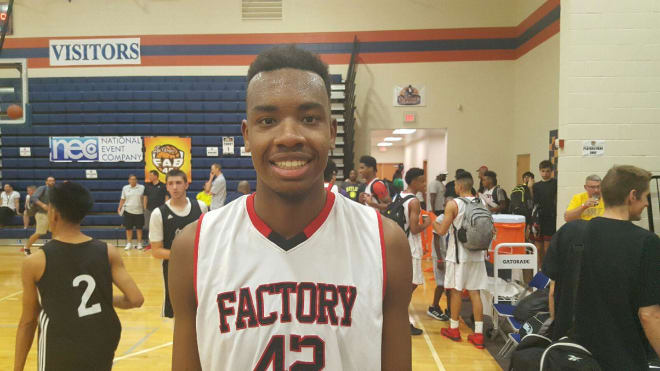 Word going around the Fab 48 is that Chris Seeley, an athletic 6-foot-8 forward from Splash City, just found he'll be a qualifier in the 2016 class. He's a highlight play waiting to happen, but can also step out and hit the three-ball. He could be a quality late addition for a high-major.
Yesterday, Mark Fox and Bruce Pearl watched four-star forward Chuma Okeke. Today, Leonard Hamilton stopped by to check him out. Many believe those three schools are the main players to land the standout from Georgia.
Purdue, Washington State, Colorado, Utah State, Texas Tech and Kansas State are the most recent offers for 2017 big man Malik Ondigo of Arizona Power Factory. Colorado head coach Tad Boyle and Texas Tech head coach Chris Beard watched him on Thursday night.
Kevin Samuels is an emerging post player out of Texas in the 2017 class. Jamie Dixon, Kelvin Sampson and Dana Altman all posted up courtside to see the Rivals150 prospect on Thursday night.
Maka Ellis will be one to watch in the 2018 class out west. The Las Vegas native was raining three-pointers on Thursday night. At 6-foot-5, he'll intrigue a lot of Pac-12 schools before all is said and done.
Florida, Maryland and Xavier all had coaches watching Rivals150 center Ejike Obinna. Those are three of the schools that will battle it out for the talented 6-foot-9, 235-pound post player. Obinna's size and strength make him a tough matchup on the block for most players.
Majur Majak of LA Rockfish had a few "wow" moments on Thursday night against Arizona Power Factory. The 7-foot center in the 2018 class had three rim-rattling dunks, one of which put a defender on a poster. When he went to the line to shoot a free throw after the dunk, his lefty stroke looked pretty smooth.
Once again, Kentucky head coach John Calipari showed up to watch five-star small forward Kevin Knox. It looks like the Wildcats are making the Florida native a priority in the upcoming class.