EYBL Sunday: Tre Jones makes case for top PG in 2018, recruiting notes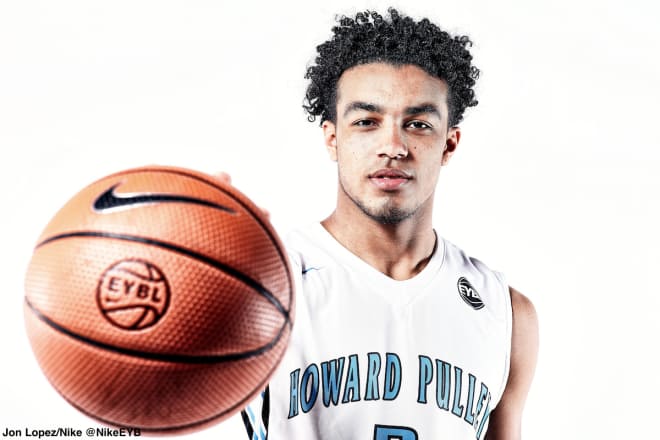 EMERSON, Ga. -- The battle for top point guard in class of 2018 honors continues to heat up, and Tre Jones kept his name in the ring with a special Sunday performance at the EYBL.
See more on Jones and some other news and recruiting notes in our recap from the final day of Nike's stop in the Atlanta area.

MORE EYBL: 2019's No. 1 prospect Barrett in no rush | Bagley goes off
His day: The scorekeeper might have gotten a little generous with the assist numbers, but there's no doubting Jones was spectacular in a 31-point, 17-assist and seven-rebound game. Through 12 games in the EYBL he's averaging 9.4 assists to just 1.9 turnovers per game and is shooting almost 60 percent from the field. He's a lock for five-star status in the next rankings update and may be the best point guard in the class.

Recruitment: His older brother Tyus Jones played at Duke and the Blue Devils have been considered the favorite for a while.

His day: Bazley has gone from prospect to player in a hurry and is a combo forward with crazy length, athleticism and blossoming perimeter skill. With 16 and 14 in a loss to the City Rocks, he finished the season averaging 19.8 points and 10.2 rebounds per game. He's due for a pretty big jump in the next ranking update.

Recruitment: Recently decommitted from Ohio State, Bazley is about to see his recruitment explode. Florida, Maryland, Purdue and Xavier have jumped in with offers and more will be coming.

His day: One of the more dangerous shooters in the EYBL, Loyer shook off a tough Saturday night game to finish the weekend in style. Loyer knocked down five threes and extended what is turning into a ridiculous free throw shooting display. Through 12 EYBL games, Loyer is now a perfect 70-70 from the free throw line.

Recruitment: Committed to Michigan State.


His day: Finishing up his first weekend with Nike South Beach, Days was productive in several ways. He's a tough and rugged combo forward who understands that working from inside to out is his best option. His reputation is rising.

Recruitment: Kansas is his newest offer and the Jayhawks join Virginia, Virginia Tech, Georgia Tech, Boston College, Providence, South Florida and Wake Forest. Surprisingly, none of Florida, Florida State or Miami has offered.

His day: A class of 2017 prospect who is planning to do a prep year, Carter is a tough wing who forced action off the dribble and made things happen all over the floor. He's as tough a kid as we saw all weekend and had a solid 15-point and eight-rebound outing.

Recruitment: After originally signing with Dayton, Carter now has his release. He received recent offers from Georgetown, Georgia Tech, Washington and Pittsburgh, among others.