Elite freshman guard Daeshun Ruffin seeing interest early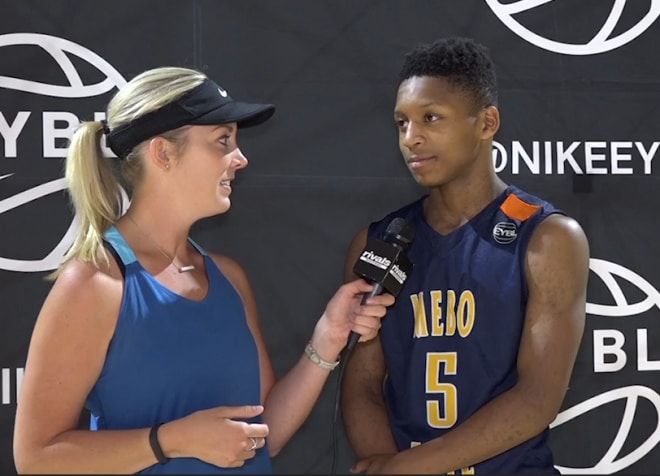 ATLANTA -- Class of 2021 point guard Daeshun Ruffin received his first major Division I offer from Ole Miss, and it appears the talented guard will be one to watch down the road.
Ruffin played up with the U17 MEBO team on the Nike EYBL for session 3 and navigated the floor well against the older players. Ruffin averaged nearly 12 points per game in the three games he played and said he might continue to play up a division this summer.
Ruffin told Rivals.com his dream schools are Duke and Kentucky, and if he's competing with the U17s this early on in his career, those blueblood offers might start rolling in down the line.