Elite 14: Top 40 Jahmius Ramsey discusses upcoming decision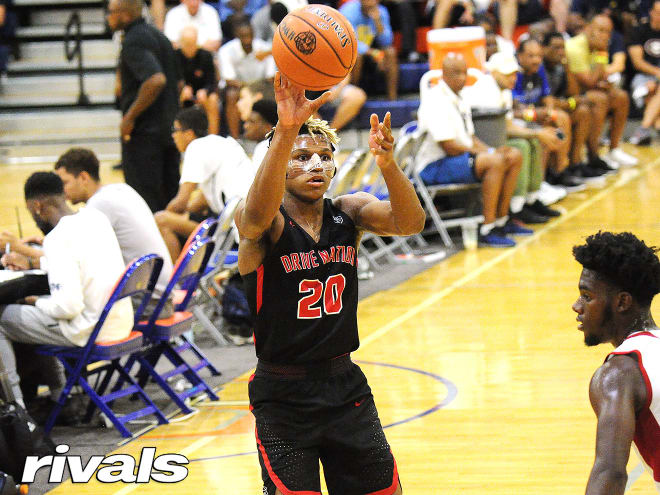 WICHITA FALLS, Texas -- Top 40 senior Jahmius Ramsey is nearing the end of the recruiting process.
While playing at the Elite 14 Showcase over the weekend the 6-foot-4 combo guard told Rivals.com that he'll make an early decision rather than waiting until the spring as he had initially planned. To date the athletic guard at Duncanville (Texas) High has taken official visits to Louisville, Memphis and Texas Tech and he said that his decision would come from among those three programs.
More: Elite 14 Saturday | Elite 14 Friday

IN HIS OWN WORDS
Ramsey broke down his decision to commit early rather than wait and discussed each of his three finalists.

"It's a long season ahead and I was already starting to get bad about answering phone calls from coaches. I didn't think that was a good look so it's time to make a decision."

Louisville: "Louisville had a great environment and me and coach (Chris) Mack had a nice little vibe. I liked it, we'll see how it goes with them."

Memphis: "They pitch the NBA a lot and they have every right to. They all did well in the NBA and they know they can help get me to the NBA. It was a packed house for Midnight Madness when I visited.

Texas Tech: "They have been all out, doing whatever they can to try and get me. They say that it could be my team, my show and that I'll have the ball in my hands. I could come in and play through mistakes without having to look over my shoulder or anything like that."

RIVALS' REACTION, WHAT'S NEXT?
There's no question that Ramsey wants to get his decision out of the way as soon as possible. He said that he'll be putting together a commitment video soon and it wouldn't be a surprise to see him announce in the next week or so.
At the Elite 14 Ramsey showed much improved jump shooting to go along with his already elite driving and athleticism. He'll help immediately at any of his three finalists. As his decision approaches, we'll give Texas Tech the edge with Memphis strongly in the mix with them while Louisville is looking unlikely to happen.