Egyptian import making waves in Florida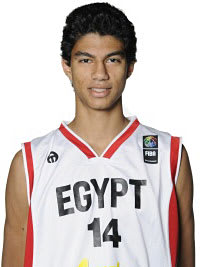 class="st_facebook_hcount" displayText="Share">
displayText="Email">
Junior big man emerges in Michigan
A 7-foot-1, 200 pounder, Osama Mahmoud has spent the past few years playing for Egypt's national teams at the 17U and 19U levels. He recently made his way to Orlando (Fla.) West Oaks where he has quickly earned the attention of college coaches as a class of 2014 prospect.
Those who have already seen him report back that his seven-foot size is legit and that he is a very skilled player. He can face the basket and shoot, handles the ball well and has a good overall feel for the game. However, he is lacking in strength and is still adjusting to hoops in the States.
Osama Mahmoud's legal guardian Ahmed Awadallah checked in with Rivals.com and reports some pretty heavy interest.
Because he is so new to American soil, the plan is for Osama Mahmoud to take his time and get to know the schools recruiting him. No visits have been set as of yet and he will be a late signee and somebody that will be a priority for high majors this winter.
"He will sign in the spring and not ready to take any visits yet," his guardian told Rivals.com. "He is slowly learning about these schools and the U.S."
[rl]