Dukes class tops the ACC
[rl]Traditionally, the ACC is a conference that attracts the country's elite high school basketball players.
While the class of 2007 recruiting haul boasts a number of talented prospects, only three schools cracked the national top 30 team recruiting rankings.
The ACC checks in as the fifth best conference for incoming talent next season.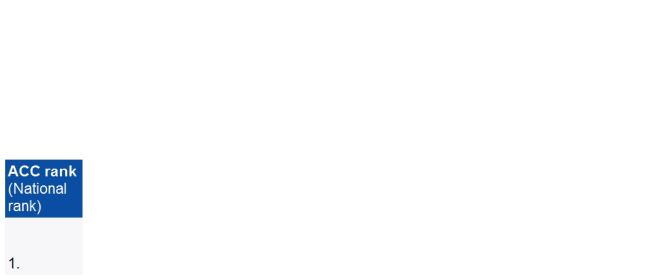 Three programs crack national team rankings
The Duke Blue Devils continue to get it done on the recruiting trail. The ACC power inked three McDonald's All-Americans and claimed the nation's eighth best class. Leading the way is Oregon native
Kyle Singler
, a highly skilled player that can play multiple positions. He is joined by fellow 6-foot-7 West Coast product
Taylor King
, a dead-eye deep threat and tough rebounder. The backcourt is getting an athletic upgrade in
Nolan Smith
, a two-year veteran of the famed Oak Hill Academy. Smith is also a very good defender.
Sidney Lowe didn't take long to establish himself as a proven recruiter at N.C. State. The new Wolfpack coach proved he won't hide in the shadows of Duke or North Carolina on the recruiting trail. His efforts, and NBA experience, helped lure Georgia big man
J.J. Hickson
to Raleigh. Hickson is the No. 10 ranked player in the country. He'll be joined by Durham product
Tracy Smith
, a top-50 recruit that will line up alongside Hickson down low. Point guard
Javi Gonzalez
and wing
Johnny Thomas
round out the class, which ranked 18th nationally.
Traditionally, Virginia Tech makes more football top 25 recruiting class lists than the basketball team. In 2007, the Hokies got it done on the basketball trail. Virginia Tech signed a deep and talented group of players. Six prospects are headed to Blacksburg, and all should help in some role.
Big man
Jeff Allen
comes to Virginia Tech after playing at three of the top basketball programs in the country – DeMatha Catholic, Oak Hill Academy and Hargrave Military Academy. He's ready to see immediate playing time.
Dorenzo Hudson
will be a threat from outside, while
Terrell Bell
and
Darrion Pellum
are quality wings. Baltimore guard
Malcolm Delaney
is a strong addition, and point guard
Hank Thorns
signed late in the period.
The Hokies signed
Augustus Gilchrist
in the 2007 recruiting class but the big man asked for a release from his National Letter of Intent after the tragic shooting in April. Virginia Tech did not grant his release and Gilchrist will attend a prep school next year.
Jerry Meyer's take: Duke brings in three players who should contribute immediately - Singler with his versatility, King with his long-range shooting and Smith with his perimeter defense. ... Sidney Lowe makes a first-year recruiting splash by landing a pair of talented forwards in five-star Hickson and four-star Smith. ... Virginia Tech came up with a sleeper point guard prospect by nabbing Hank Thorns this spring. ... Look for Wake Forest to get a lot of mileage out of its freshman class.
Quintet ready for the big time
Make no mistake about it, Singler has star power and should be a key part of Duke's team next season. Singler, a 6-foot-8 forward from Medford, Ore., is the most versatile player coming into college. His impact will be felt early and often.
Hickson picked N.C. State in large part because of Lowe's NBA coaching credentials and immediate playing time. The Marietta, Ga., native could be a "one and done" player. The 6-foot-9 big man has an array of moves, and should have the ball in his hands more than most rookie post players in college basketball. His addition, mixed with last year's overachieving team, could be the key to the Wolfpack making the NCAA tournament.
Florida State inked five-star center
Solomon Alabi
from Montverde (Fla.) Academy. The 7-footer has drastically improved over the last two years. Defensively, he'll be a force in the conference. NBA scouts already have the pivot man on their radars for next year.
Georgia Tech went to work early on Atlanta native
Gani Lawal
and landed the 6-foot-8 forward. Lawal has a pair of hard-earned state titles at Norcross (Ga.) High School. His high motor will be on display from Day One.
Duke has always had a perimeter threat, and the Blue Devils inked another one in King. The long-armed forward has deep range on his jumper, but he's also productive around the basket. His addition opens things up for Singler and the team's best athlete -
Gerald Henderson
.
Budding rivalry
The rivalry between Georgia Tech and N.C. State is fairly small, if one actually exists. However, two Atlanta area natives might change the landscape of future matchups.
Lawal and Hickson are familiar with each other from their high school days. They were the top two players in a loaded Georgia recruiting pool in 2007.
Peach State natives were treated to a memorable pairing between the two in the state playoffs, where Lawal's Norcross team won. Each fared well against the other. It was the only time the two played against each other in their high school careers. The intensity in the game mirrored former battles between Dwight Howard and Randolph Morris. ACC fans will have the chance to see this rivalry unfold in conference play.
Filling the void
Wake Forest has been searching for a backcourt stability since Justin Gray and Chris Paul left campus. In 2007,
Skip Prosser
and his staff signed another solid 1-2 punch at the guard spots. Indiana guard
Jeff Teague
allows Wake to mix it up in the backcourt because of his speed, size and his ability to run the point. Few teams will have the speed to keep up with this group on the hardwood.
Inside the numbers
The class of 2007 five-star prospects aren't headed to the ACC. Only three Rivals.com five-star players (Singler, Hickson, Alabi) are coming to the conference. Eleven players from the four-star range inked with an ACC school, and eight three-stars are coming to the conference.
Virginia Tech signed five Rivals150 players, while Wake Forest and Duke each inked three from the national rankings. Ten of 12 teams in the conference signed a nationally ranked player. North Carolina did not sign a player in the 2007 class.