{{ timeAgo('2021-06-06 10:39:26 -0500') }}
basketball
Edit
De'Ante Green has a busy month lined up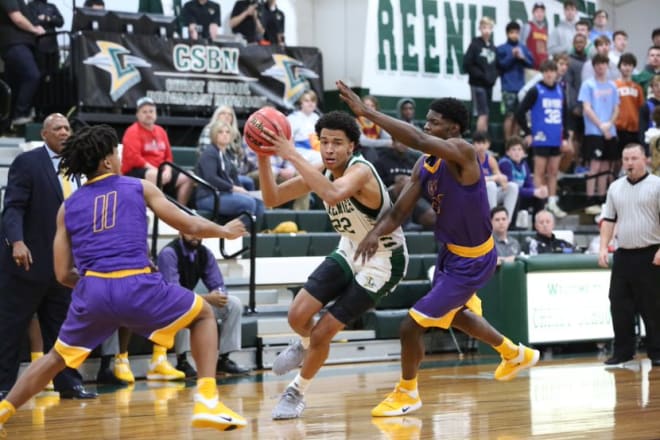 Wake Forest: "I plan to visit there June 12-13. They have been telling me I can come in and contribute from Day 1. With Carter Whitt and Lucas Taylor there, I know I can play my game and my style there also, so that has been pretty much the message they are giving me."
NC State: "I will visit them June 4-5. Head coach Kevin Keatts was the very first coach to ever talk to me, so that means a lot.
Tennessee: "I will go there June 22-24. Coach Desmond Oliver was the coach who started on me, he's at East Tennessee State now. I have been talking with coach Justin Gainey. In this time I have gotten close with head coach Rick Barnes, too."
Florida State: "They put people in the league who are like me. Also, my friend Caleb Mills just transferred there so that is good too."
North Carolina: "Head coach Hubert Davis was the coach who first started talking to me, so it was a smooth transition that he got the head coaching job there. They are basically telling me they can put me into the league."
WHAT'S NEXT
"Playing in July I would like to hear from Duke, and coach Chester Frazier from Illinois has been talking to me too." Green said, "I want to go to a place where I feel comfortable, where they take me in as family.
RIVALS' REACTION
Green is a skilled forward; he has always had the ball skills and the ability to step out and knock down shots. At the CP3 Memorial Day Classic Green showed to play with toughness on the blocks. While not a rim protector he is able to defend the block and is a good area rebounder. As he continues to put on weight in a college program he should continue to grow as a productive player.