Couisnard emerging as a high-major prospect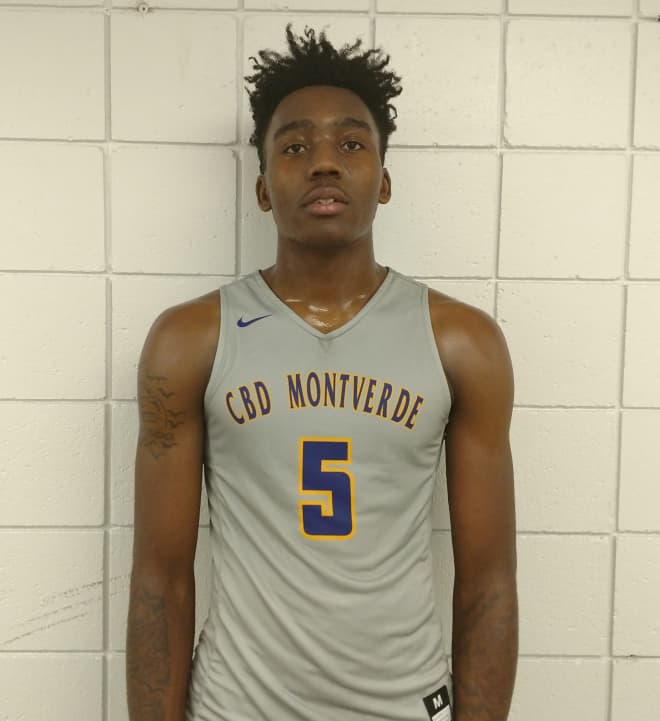 TAMPA, Fla. – Jermaine Couisnard has seen his stock rise in recent weeks, and now the 6-foot-4 scoring guard has emerged as a priority for several high-major programs.
The three-star guard brings toughness to the floor but also impresses with his shot making skills, defensive prowess and leadership in the backcourt.
Couisnard recapped the recent uptick in his recruitment.
"It has been crazy," he said. "Every day, just different colleges, different schools calling me, saying they want me, so I have just been playing my game."
Virginia Tech, Louisville, South Carolina, Texas A&M, UMass and Illinois have been in touch with him the most.
IN HIS OWN WORDS
South Carolina: "The visit there was great. They have nice facilities and a nice campus. Their coach, Frank Martin, he is just straight up. He isn't going to hold anything back; he just wanted me to come in and see what they needed."
Louisville: "They're just telling me to become a Cardinal. They are just telling me that they really want me. I have always been a fan of them since I was a child. My old high school was the Cardinals so I always been thinking that I could be that again."
Virginia Tech: "I know that they have a good team full of guard play and the first time that they saw me play, they offered me. They might have someone go to the NBA soon and they said that they need a guard like me."
Illinois: "It is just an hour and a half from my home. It is a great school and the coaches have always been in the background. I have always been cool with them even when they were at different schools. The offer felt great."
WHAT'S NEXT?
Despite the increased interest in his recruitment over recent weeks, Couisnard is about ready to make his college decision.
"No visits lined up right now but I want to commit soon."
He has only officially visited South Carolina, but hopes to knock out a few other trips before finalizing his plans.
"I am going to schedule some things out soon and get to places that want to have me whenever my schedule allows."
RIVALS' REACTION
What coaches have come to value in Couisnard is not just his ability to score the ball, but also his toughness, willingness to defend and vocal leadership.
Couisnard's recruitment is nearing an end, as a commitment is likely to come in the next 30 days. South Carolina seems to be in the best spot at the moment, but Louisville has come on strong of late. Look for the three-star prospect to take a few more official visits before coming to a decision by mid-February.