Conference Call: Perception-changing commitments
What prospect from the 2018 class might change the perception of a power conference program this fall?
Malik Newman, Jaylen Brown and Mustapha Heron each went against the grain in recent years, selecting programs not traditionally considered national powers. Who could do it this year?
They may be longshots, but don't rule out these six Rivals top-50 prospects changing things up and selecting a program that may not be currently seen as a contender.
MORE: Who tops 2018 team rankings? | Is Duke title favorite with Bagley?
ACC: CLEMSON - ZION WILLIAMSON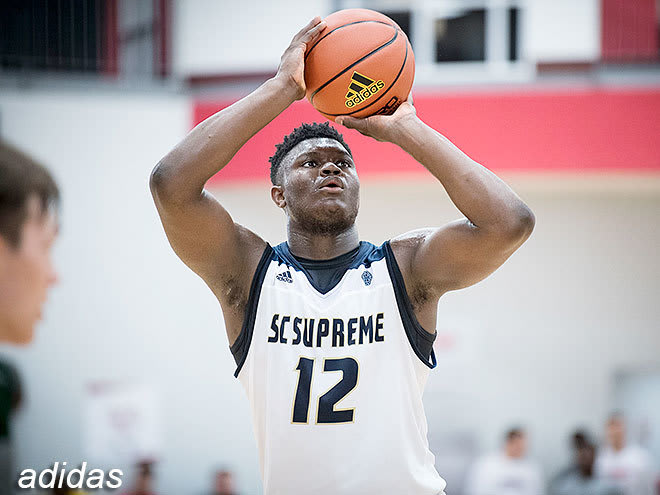 Duke, Kentucky, UCLA, Arizona and Kansas are the primary suitors for five-star forward Zion Williamson, the most watched high school prospect since the social media explosion. South Carolina remains in the mix, too, but it is Clemson that could change the entire complexion of its program if it lands Williamson.
There is not one prospect more important to a program's future than Williamson to Clemson. The Tigers' football program turned success on the recruiting trail into success on the gridiron; could basketball be next?
While it may be difficult to do the same at Littlejohn Coliseum, if Williamson would decide to stay home and play for the same program that his stepfather once did, many others may follow. Williamson would make Clemson must-see TV, sell out arenas and generate an unlimited media following. Clemson's appeal would skyrocket.
BIG 12: OKLAHOMA STATE - DAVID MCCORMACK
Mike Holder, the Oklahoma State athletic director, went against the grain by naming assistant coach Mike Boynton the program's head man earlier this spring. All that the first-time head coach has done since then is keep the 2017 recruiting class intact, excel on the transfer market and assemble a wide-ranging coaching staff that has quality contacts throughout the Mid-Atlantic, Florida and Texas.
What comes next is using these relationships and coming up with a prospect that many others believed they could not have landed. That commitment could be from David McCormack, a top-50 center and one of the most highly-recruited prospects in the nation. Holding over 40 scholarship offers, McCormack has been a priority for the Big 12 staff since April. The hiring of assistant coach Dave Kontaxis only helps things further thanks to Kontaxis' connections to the Team Loaded program, of which McCormack is a part. If Oklahoma State can beat many of the power programs in pursuit and develop the big man, it could result in a pipeline of highly-touted players headed to Stillwater.
BIG EAST: MARQUETTE - QUENTIN GRIMES
Marquette has had no issues nailing down commitments from top-50 prospects in recent years. Dwyane Wade, Jimmy Butler and Jae Crowder each suited up for the Golden Eagles, and since taking over in Milwaukee, Steve Wojciechowski has been successful in nabbing top local prospects Henry Ellenson and Joey Hauser.
However, they are in contention for five-star Texas native Quentin Grimes, and a commitment would change the perception of the program immediately. Kentucky and Kansas remain the favorites, while Baylor and Texas A&M are also in the hunt. Beating out two bluebloods and two other local powers would be significant. Marquette has defeated some of the best for those nearby; heading to Texas for a five-star commitment would mark a new day for Wojciechowski and his crew.
BIG TEN: R.J. BARRETT - MICHIGAN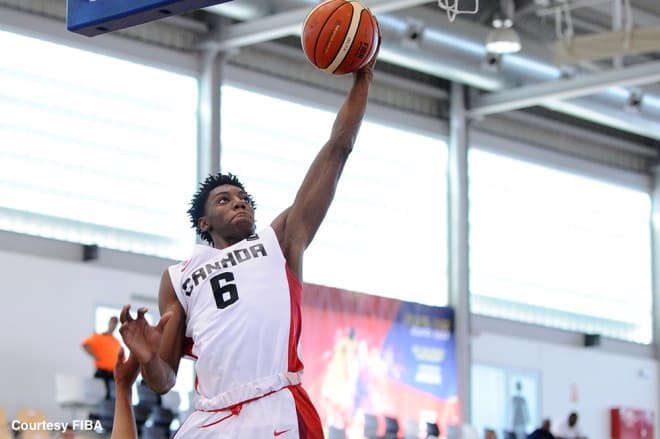 No one is going to criticize John Beilein for his coaching acumen. The Michigan head coach has seemingly won every step of the way, whether it was in the mountains of West Virginia, at Richmond and Canisius, and now in Ann Arbor. While he has been more about finding the proper ballplayers that fit his style and system, UM has had its fair share of success on the recruiting front.
Then again, a commitment from R.J. Barrett would trump all of their recruiting wins in the past. The five-star and top-ranked prospect in the 2018 class named his final five on Wednesday. It was a who's who in the college basketball world: Arizona, Oregon, Duke, Kentucky and… Michigan. If Michigan can win the Barrett recruitment, they may not just become known for their ability to cultivate and develop talent, but also the ability to attract five-star prospects to Ann Arbor.

PAC-12: CAL - JORDAN BROWN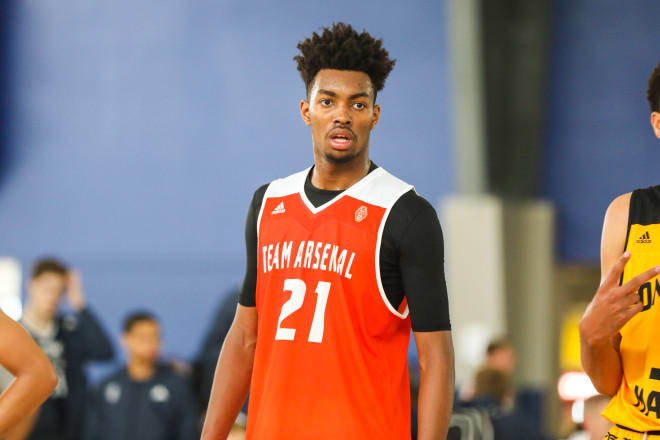 Ivan Rabb's decision back in the spring of 2015 to remain close to home for his college playing days came with risk but also the chance to play in front of his family and friends. Could Jordan Brown, one of the most polished big men in the 2018 class, be ready to do just the same?
There is no shortage of heavy hitters in pursuit but California, dating back to the tenure of Cuonzo Martin in Berkeley, made Brown their top recruit. The hiring of former assistant coach Wyking Jones keeps intact the foundation that the Cal basketball program had developed with Brown and his family. If the five-star big man calls the Pac-12 program home, the perception of the new staff in Berkeley should change.
SEC: LSU - NAZREON REID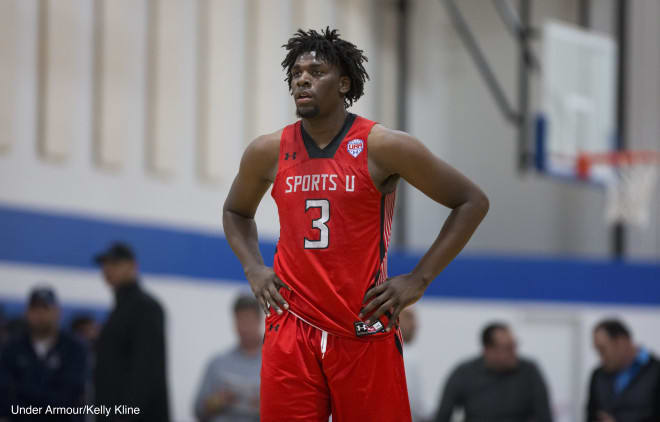 We have been here before. LSU secured the commitment of top-ranked 2015 forward Ben Simmons, but that was thanks to the previous relationship between the Aussie and his godfather Dave Patrick, an assistant on staff. The Tigers have never had issues securing commitments from top talent from the state and those that border it.
But while they did land top-50 2017 guard Tremont Waters from out of the region this spring, the commitment of Nazreon Reid would be the biggest of statements. A top-10 center prospect in the 2018 class, LSU is not battling just the top local programs for the New Jersey product, but also bluebloods including Kansas, Kentucky and UCLA. Reid is such a heavy lean to LSU that it would be a surprise if he does not to commit to the SEC program at this point in time. The hiring of Will Wade has already caused many to view LSU in a different light; the commitment of Reid would further solidify this belief.