Commitment breakdown: LJ Thomas chooses NC State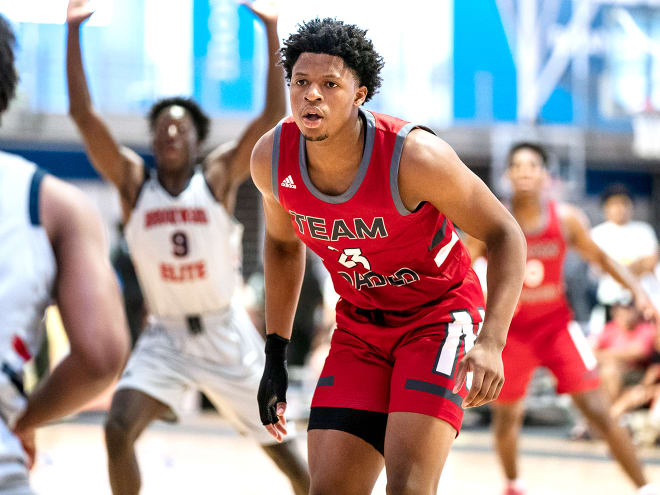 Kevin Keatts received his second commitment of the 2022 class on Wednesday afternoon when three-star LJ Thomas committed to NC State. Rivals.com's Jamie Shaw will go through what this means for Wolfpack Nation.
What NC State is Getting
Liron "LJ" Thomas is bigger guard, with a sturdy frame. While he does not have blow by speed, he has great footwork and balance, and gets to his spots off the bounce. Thomas is a score first type of guard, who fits in the pick and roll heavy style which Keatts likes to employ on offense. Thomas can really shoot the ball and he can score it at each level, he has great feel in that way. Defensively, Thomas has a mental toughness and when he locks in he can be a good team defender.
What This Means for the Wolfpack
NC State continues to recruit its state well. Some have Thomas ranked as the No. 2 player in North Carolina's 2022 class. He joins 6-foot-11 center Shawn Phillips, the 2022 Rivals150 No. 98 player, in this class for the Wolfpack. The 2022 class comes on the heels of a 3-man 2021 class that ranked No. 45 in the Rivals team rankings. That class featured Rivals150 members No. 87 Ernest Ross and No. 143 Terquavion Smith along with 3-star Breon Pass. NC State recently brought in Rivals150 wings Rylan Griffin and Jett Howard for official visits in the 2022 class. Thomas chose NC State over a final group that also included Georgia Tech, Memphis, Houston, Georgia, and the Overtime Elite program.
What They Said
"His approach to the game and commitment to becoming a great player is light years ahead of his age. He is a self-starter; is a willing worker; he works multiple times a day and wants to be great. Those guys work best in Coach Keatts' system." -Team Loaded NC Head Coach Thomas Carr