Commitment Breakdown: Labaron Philon chooses Auburn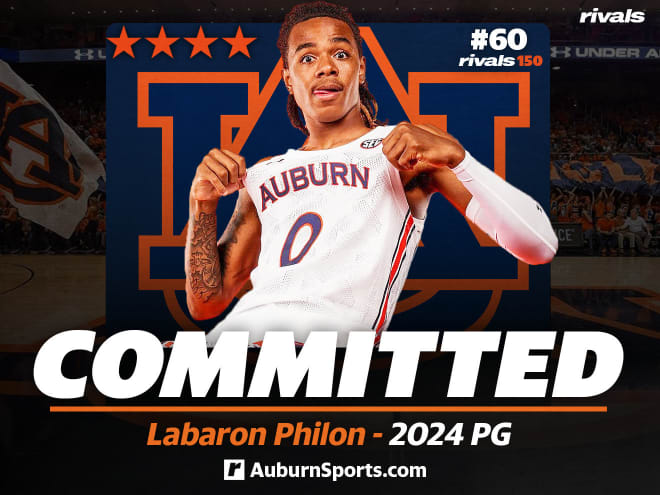 IN HIS OWN WORDS 
Why Auburn: "I'm an in-state kid. They did their best and they worked hard recruiting me. That's one thing I can say, coach (Bruce) Pearl, he loves me and he wants to be a coach that helps me get to the next level."
What he will bring to the Tigers: "They're going to be getting a great point guard who can score the ball and take care of business, getting the job done on both sides."
*****
COMMITMENT ANALYSIS
Auburn is off to an hot early start in its recruitment of the junior class. The Tigers have rounded up commitments from Philon and Pettiford, and it will be hard for programs to form a better backcourt duo in the class than what the Tigers have.
Pettiford and Philon will play well off of each other in the backcourt at Auburn, with Pettiford more of a creator that can score and find teammates, while Philon is more of a scoring guard that can also create. The pair of junior guards will fit well in Pearl's up-and-down system and provide multiple skill sets from the backcourt spots at all times.
Down low, the Tigers landed a commitment from Marshall, a 7-foot big man who has soft hands and good foot work around the basket. He's nearly impossible to stop with one defender on the block, and having these two guards coming in at the same time as him will set him up for easy looks around the rim.