Coaching uncertainty at UGA leads to five-star Hagans' decommitment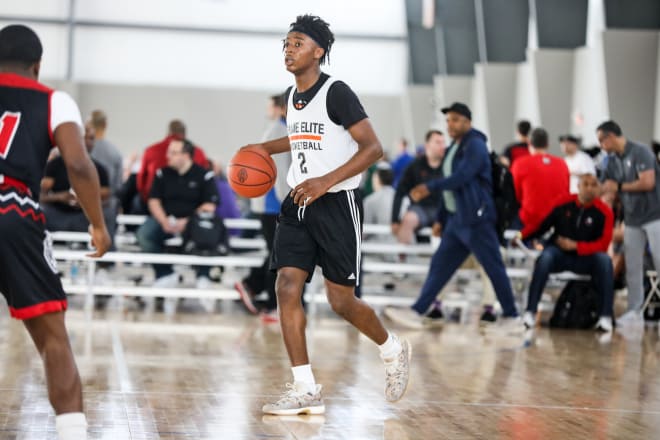 MORE: Corey Evans' Starting Five
Ashton Hagans surprised a lot of people back in December when he decided to spurn some of the top programs in the country to commit to Georgia. As the season has gone, the Bulldogs struggled on the court, which has led to speculation about future of Mark Fox as Georgia's head coach.
That doubt is now the reason why Hagans, the No. 6 player in the 2019 class, decided to back out on his commitment.
"He's not all the way backing (out)," Hagans' father Marvin Hagans told Rivals.com. "We just need to figure out what's going on. Georgia is still at the top. We just don't want to go into a situation that we didn't sign up for."
Hagans picked Georgia in large part because of the relationship he built with Fox and assistant coach Jonas Hayes. If the Bulldogs end up changing coaches when the season ends, Hagans' father admits keeping Hayes around could be pivotal in reeling his son back in.
"It'd be very important," Marvin Hagans said. "We're wide open now. We haven't talked to any other school."
With Hagans backing out, Georgia's once highly ranked 2019 recruiting class now only has four-star small forward Elias King in it. King committed to the Dawgs just a week after Hagans did back in December and cited Hagans as a big factor in his commitment.