Clemson adds another with Olivier-Maxence Prosper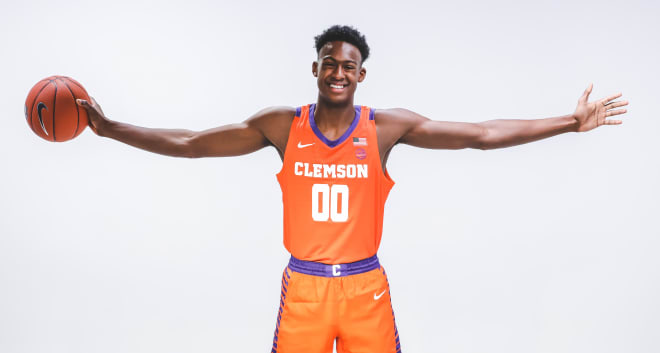 After landing its biggest recruit within the past 10 years yesterday in PJ Hall, Clemson added another talented piece to its 2020 class. Olivier-Maxence Prosper, a four-star forward out of Quebec, Canada, gave his verbal commitment to the Tigers.
"Coach (Brad) Brownell's track record and their style of play, really fit with his versatility," his father, Gaetz Prosper, told Rivals.com about his son's decision. "We truly felt that the family environment was there. We felt that whenever we went there and everyone around the team, all of the way up to the athletic director, that was really the biggest thing. The coaches were very open-minded and we never felt rushed."
Originally a member of the 2021 class, not only has Prosper committed to the Tigers, but he also will reclassify and enroll in the 2020 class. He is entering his first year at the NBA Academy Latin America and boosted his stock this summer at the NBA Academy Games and the Basketball Without Borders Camp where he was discovered by the Clemson staff.
Standing close to 6-foot-8 and equipped with good length and quality athleticism, Prosper fits today's style of basketball. He is a positionless prospect that can play three spots and on both sides. He is a gifted forward that can make plays whenever the basketball is in his hands, whether that is in creating for others or for himself.
Attending the NBA Academy-Latin America for his senior year, Prosper is someone that will be relied upon for his versatility in the frontcourt. He should fit well alongside PJ Hall as will see plenty of time together on the floor together thanks to their complementary skillsets.
The Tigers now sit with two four-star commitments and one of the best classes that Brad Brownell has ever put together. The duo will be joined by Nick Honor and Khavon Moore next fall who are each sitting out this season due to transfer restrictions.