Class of 2020 five-star Isaiah Todd discusses falls visits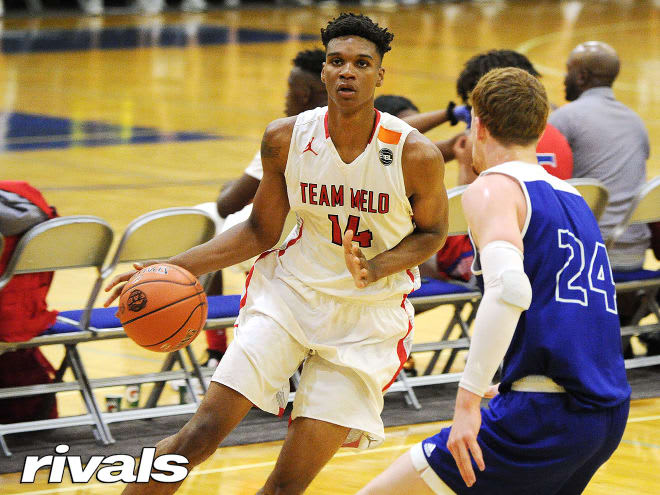 CHARLOTTE – Five-star Isaiah Todd is focused on making his transition to Trinity Academy as smooth as possible while also keeping an eye on his recruitment.
"The transition has been real smooth. My first year here, Raleigh has been showing a lot of love and has just been a great transition," Todd said. "The next step in my game is just becoming a leader, on and off of the court. I just have to do that not with just my words but also my actions."
Kansas, Maryland, North Carolina, Oklahoma State, Vanderbilt and Villanova are just a few of the program that have shown interest in Todd.
IN HIS OWN WORDS
Maryland: "It was good to be back home. It is another school that just feels like family. They like to try and get the Baltimore natives and the guys from the area to go to Maryland."
Oklahoma State: "I have known coach (Dave) Kontaxis for a long time even when he was at James Madison. Going out there with him, it was just a great visit. Coach Mike (Boynton) is also a wonderful coach."
North Carolina: "I don't have any favorites, but UNC being so close and it being about basketball, I try to get out there as much as I can. They like to do things in a family-oriented way and get to know you more compared to others."
RIVALS' REACTION
Todd seems to have his game headed in the right direction as he remains focused on being the best that he can be.
"I feel like I have a chip on my shoulder no matter where I am at in the rankings," Todd said. "I always have something to prove. Not just with the rankings but whoever I am stepping in front of. That is that Kobe mentality that I try to play with."
He has already taken a fall official visit to Maryland and has been to the campuses at Oklahoma State and North Carolina in recent months, too. However, his focus now is on completing his junior season.
In the meantime, look for Todd to remain one of the country's most coveted prospects thanks to his skill set, size and ability to impact the game on both ends.