Class of 2016: International players will make their mark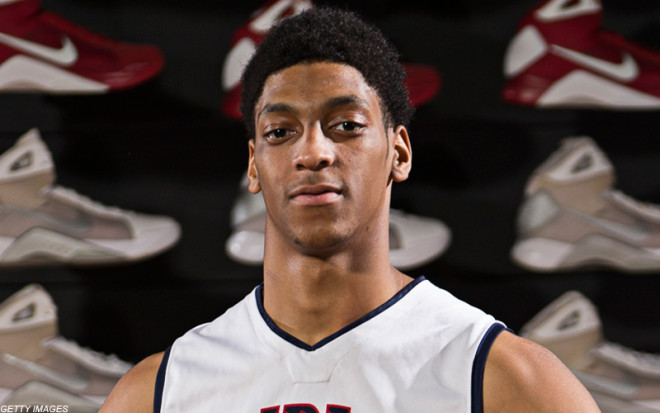 Though we don't currently include international prospects in our Rivals150 rankings, we do evaluate them and recognize their growing importance to the college game. As we wrap up our look at the class of 2016, we want to highlight some international prospects that figure to make their mark on the college game beginning with the 2016-season.
RELATED: Rivals150 | Impact freshmen | Safe bets and risk-reward prospects

College choice: Arizona
Bossi's take: A final decision on whether Markkanen stays as a four-star prospect or gets bumped up to five-star will be made soon. Standing around 6-foot-10, he displays a high level of skill, shoots with range and looks to be pretty mobile. Markkanen's film makes him look somewhat mechanical at times and how explosive he is in tight quarters is a question. However, his skill, feel for the game and rebounding should translate pretty quickly to the college game.
College choice: Has visited N.C. State, Syracuse and Utah.
Bossi's take: Like Markkanen, Yurtseven is on the cusp of five-star status. A near seven-footer, he runs the court very well and has very good hands. He has soft touch on jump hooks, shows promise as a jump shooter, plays well in the pick-and-roll and is a good rebounder. Yurtseven is not the bounciest guy around and despite his size, isn't a big-time rim protector on the defensive end. Perhaps the biggest question will be determining whether he has or hasn't taken money from his club team.
College choice: Committed to UNLV but has taken recent visits to Maryland and Connecticut.
Bossi's take: A top 40 prospect at Henderson (Nev.) Findlay Prep before he returned home to Canada for his final year of high school, Jackson is a physical specimen. Standing 6-foot-7 he's a well-put-together 230-pound combo forward with athleticism and toughness. Though he has never publicly decommitted from UNLV, it is looking more and more like he could end up at UConn.
College choice: Xavier
Bossi's take: For a while, Ekiyor was a top 100 prospect in the class of 2016. Then he returned home to Canada and ended up enrolling at Xavier for the 2016 spring semester. He's a tough rebounder, plays hard on both ends of the floor and is a good scorer out to 15 feet.
College choice: Gonzaga
Bossi's take: As much as any program in the country, Gonzaga has had tremendous success with international players and Tillie figures to continue this trend. He is very skinny and has to get stronger, but Tillie is mobile, athletic and has great length. He has the tools to develop into a big-time college player because of his ability to face and shoot to 17 feet or attack bigs off the dribble. He's also a high energy player and very good rebounder.
College choice: SMU
Bossi's take: A big and strong Australian, Froling is a legitimate top 50 level prospect who likes to throw his big body around in the paint. He's not particularly explosive, but he's got a high basketball IQ, knows how to hold position and is a savvy low post scorer. Froling's ability to stretch the floor with his jumper should be an asset in Dallas.
College choice: St. John's.
Bossi's take: Freudenberg is another mobile face-up power forward who would likely rank in at least the top 50 range if he attended school in the U.S. He's got a pretty jump shot, can set up defenders and free up space with fakes and hesitation dribbles and he can play above the rim some in traffic. Freudenberg's motor looks good and if he's as good as advertised, St. John's fortunes could start turning quickly in the Big East.