Class of 2015 Team Recruiting Rankings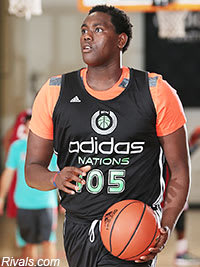 The Nov. 12 start of the early signing period for the high school class of 2015 is rapidly approaching, and teams across the country are filling out their classes.
Sean Miller
and
Arizona
keep a tight hold on the top spot of the team rankings, but
Billy Kennedy
and
Texas A&M
are entering new territory at No. 2 in the class of 2015 team rankings.
There can't be many outside of the basketball offices in College Station, Texas, who saw this Aggies class coming. Truth be told, even A&M staff members couldn't have expected that things would be working out so well for them on the recruiting trail. After adding five-star big man
Elijah Thomas
, Kennedy and his staff have landed a terrific class made up entirely from players who hail from the Dallas area.
Notably missing from this edition of the team rankings are traditional recruiting powers
Kansas
,
Kentucky
and
North Carolina
. Both the Jayhawks and Tar Heels are still waiting to land their first commitment from the class of 2015, while the Wildcats have only a commitment from No. 57
Charles Matthews
. All three of them are involved with many of the same highly ranked prospects, and there is little doubt that they will each end up landing their share of highly regarded players. In the meantime, others are making their moves.
Thanks in large part to the addition of five-star combo forward
Henry Ellenson
,
Marquette
has rocketed up to No. 7 overall.
Steve Wojciechowski
's first recruiting class features three prospects from the state of Wisconsin who all rank in the Rivals150.
The largest early class from a numbers standpoint belongs to
Washington
.
Lorenzo Romar
and the Huskies currently have six commitments, and it is a case of both quality and quantity. Four of their five high school commitments are ranked in the Rivals150, while
Malik Dime
is regarded as one of the top junior college big-man prospects.
The Pac-12 doesn't just boast the top overall recruiting class in Arizona, it leads the way with six teams in the current top 25. The ACC is close behind with four of their its teams landing in the top six of the team rankings. The SEC and the Big Ten have four teams each in the top 25, the Big East has three, the AAC two, and the Mountain West places
San Diego State
.
Rankings updated Oct. 22, 2014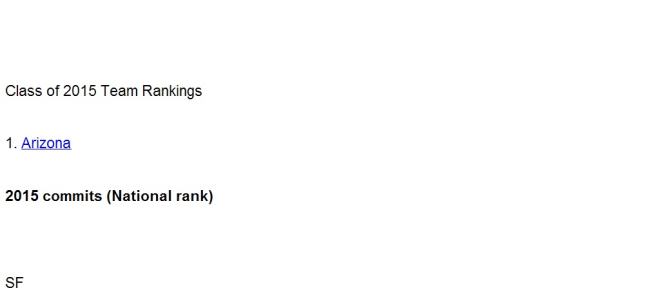 Past Team Rankings:
2014 |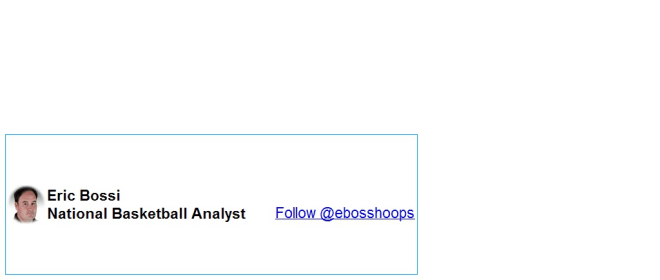 [rl]