City of Palms: Scottie Barnes draws national attention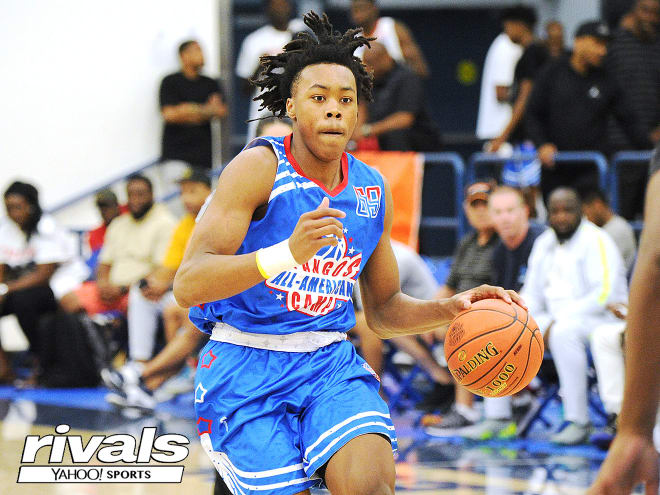 FORT MYERS, FL. – There are not many within the high school realm like five-star Scottie Barnes. The junior sensation kicked off his time at the City of Palms Classic in fine fashion and afterward, recapped his recent visits and discussed the schools involved within his recruitment.
"Junior year is going great right now. My grades are great and basketball is going pretty well," he said before discussing his basketball identity. "I bring my defensive intensity each time that I step out onto the floor, I pick people up on offense and I think that I just get my teammates going every game."
Alabama, Duke, Florida State, Kansas, Kentucky, Miami, Ohio State, and Oregon are among the schools involved the most at the moment, he told Rivals.com.
IN HIS OWN WORDS
Duke: "I know that they develop their players there and once they get guys there, they get to the league a lot. I know that if I go there, they can help me get to the NBA. I haven't talked to them a lot but I am going to try and get up there."
Florida State: "Me and Jalen (Green) went there and they just told us how we would fit in at their program but also individually. I really liked the school and the visit was better than I had expected for it to be. They told me a lot things and I got to see how they develop their players."
Kentucky: "They text my dad a lot. They don't really text me a lot since I don't respond to text messages a lot. Whenever they first came to my school to talk to me, they said that they saw something really special in me and how I could develop at their program and be a major key for them. They love the way that I play on defense and that I like to win. They know that I would bring that leadership to their team."
Miami: "They have a great coach and history. I only visited some of the school but I like it there."
Oregon: "It was real nice. The campus is really nice. I liked it. They showed me all of the places. Off of the court, I know they can help me develop with my career in the future, if basketball doesn't work out. I know that I would be safe there."
WHAT'S NEXT & RIVALS' REACTION
Having taken official visits to Florida State and Oregon this fall, Barnes is nowhere near making a college decision. Thanks to his outgoing personality, melding friendships along the road has not been difficult. While he visited FSU with top-ranked junior Jalen Green, might he be interested in playing together with another top tier talent in college?
"We stay in touch to see what is going on and what schools we like and basically like that," Barnes stated. "We will see."
Barnes is the definition of versatile. He notched a triple-double to begin things in Fort Myers in just 26 minutes of action and is not one to shy away from the biggest of platforms. It is due to these exact traits and his team-first mentality that will only make him that much more of a priority for the top programs nationally.