Chaundee Brown adding offers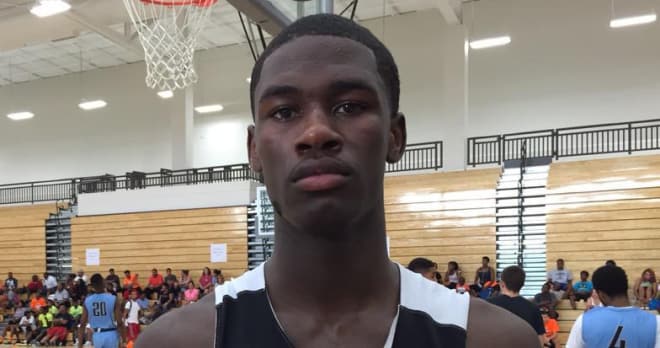 Two more schools have recently extended offers to 2016 Orlando (Fla.) The First Academy four-star shooting guard Chaundee Brown. The 6-foot-5, 190-pounder is also receiving interest from a Big Ten power.
"My latest offers were Wake Forest and UConn. Wake Forest plays with a fast tempo. They like to just run four out, pass and cut and I think that fits my style of play. I'm also taking a visit to Maryland."
Georgia came in recently to see Brown and last week Wake Forest assistant coach Brett Ballard watched him score nine points, grab three rebounds and dish three assists while playing limited minutes due to the pain of a recent injury. Maryland was also in to watch Brown during the week.
The First Academy head coach Chris Mayberry talked about Brown's injury and how the No. 73 ranked prospect in the 2016 class has assimilated into his program since transferring to the school last spring.
IN HIS COACH'S WORDS
"He's got a hip pointer so he's coming through it but it's going to be a process. [It happened] December 30th he got hit with a hard elbow on top of the hip. It's a football injury he just happened to get elbowed at the right spot."
"Chaundee is really starting to blossom in what we're doing. He's passing the ball great. He's really doing a great job in our system. When you're a good player they (opponents) try to frustrate you and you've got to learn to play through that. So he's grown a ton, he might be second on our team in assists now. He's really starting to buy into the culture of moving the ball."
RIVALS' REACTION
Brown is a 'power' shooting guard with a college ready body who continues to work on expanding his skills beyond using his strength to get to the rim to score. Last Saturday he showed his mental toughness pushing through pain to play 16 minutes, even while limping noticeably at times.