Carter Whitt to remain in his original 2021 class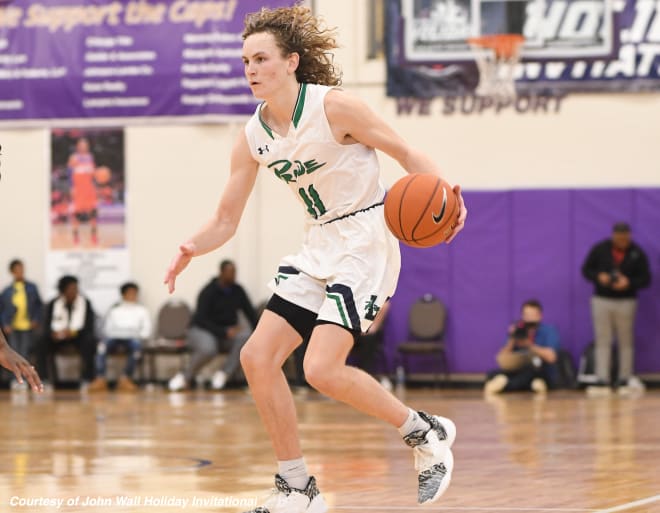 Carter Whitt sat as one of the likelier juniors to reclassify into the 2020 class this offseason. After taking a handful of visits in the unofficial and official variety and thinking things through, Whitt has decided to remain in his original 2020 class, he told Rivals.com.
"I was close to doing it but I just didn't have a close that I was set on doing it with," he said. "I am really just open to whoever comes in the spring."
Throughout the fall and winter, Whitt had taken official visits to Boston College, Indiana, Nebraska and Virginia Tech. The Hoosiers were no longer in the picture thanks to Khristian Lander's commitment, while NC State, Notre Dame, Ohio State and Wake Forest were among the others that had shown heavy interest in him.
Whitt has the opportunity to take a final remaining official visit this spring, that is once the ban is released regarding on and off campus recruiting. Meanwhile, Kentucky and Michigan are the latest to express interest towards him.
The four-star guard averaged close to 23 points, nine rebounds and eight assists during his junior season. He is respected most for his size at the point guard spot, tremendous feel and vision as a playmaking agent, and high-IQ in which he possesses all of the tangibles that would allow for him to run a high-major program.